A glance at Andre Schürrle
4.74K //
19 Jul 2013, 21:02 IST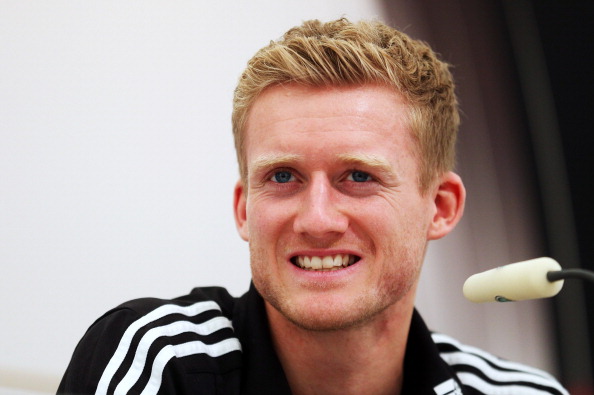 André Schürrle is Mourinho's first signing of his second reign at Chelsea and is part of a new Chelsea vision and a new chapter in the club's history. This signing marks the beginning of a building process in which dreams will be turned into reality, and which will allow Mourinho to create a new, young and dynamic Chelsea team.
As a newcomer Schürrle is fortunate to be part of a team that is overflowing with talent, including its manager, and in which he is sure to make a name for himself.
Schürrle is not the most well-known, high-profile superstar that we would have expected to be Mourinho's first signing but that really takes nothing away from the fact that he is the perfect addition to this team. This signing shows the faith that Chelsea F.C. has in him and that he was chosen to be part of the club's future. Schürrle is highly-rated and bursting with tons of potential. He was a long-term target for the club, and even though this was in the pipeline long before Mourinho's official return, Mourinho gave his approval and the rest was history.
Who is André Schürrle?
Schürrle is a 22 year old German international who has been a Bayer Leverkusen player for the last two seasons. An attacking midfielder who plays mainly on the left wing or in the central striking position, what makes him an asset for any team is that he likes to cut inside from a left-winger position, and trust me, he is brilliant at it! Bayer Leverkusen had a successful 2012/2013 season finishing third in the Bundesliga with 65 points, just 1 point behind Borussia Dortmund. Schürrle completed the season scoring 11 goals in 34 appearances.
One thing that is already obvious about Schürrle is that he is not just going to accept irregular playing time or sitting on the bench. He is adamant that he won't fail like some others have in the past.  He has the drive and determination to be a success at Chelsea and to prove his critics wrong.
Since Schürrle's debut for the German national team in 2010 he has scored 7 goals in 24 appearances. He does need to prove himself at Chelsea this coming season as his performance for the club does not just secure him a place in the team, but will also have an impact on whether or not he gets selected to play for Germany in next year's World Cup in Brazil.
He has numerous outstanding qualities: he creates lightning-speed counter-attacks; he has brilliant dribbling and passing abilities; he's athletic; he is not afraid to tackle and make interceptions; he will punish any weaknesses in his adversaries' defence, and he is a good finisher. Schürrle has a good eye for goal and can score from a multitude of positions on the pitch. He always seems to be in the perfect position to receive the ball. One of his best attributes, and a threat for his adversaries, is that he can sprint long-distance on the counter-attack, and with his great stamina he can execute this to perfection.
On the flip side he can be inconsistent. At times he drifts in and out of the match; he has experienced periods of goal drought and can lose the ball easily against a well-organised defence and when he is closed down.  He does prefer having the space to play.  What he lacks in stature he makes up for in his speed and agility. In big matches he has been known to underperform.  It could be that he finds it overwhelming to deal with the pressure of a big game. This we will have to see.