A layman's view on Arsenal's financial situation
3.15K //
03 Mar 2012, 00:49 IST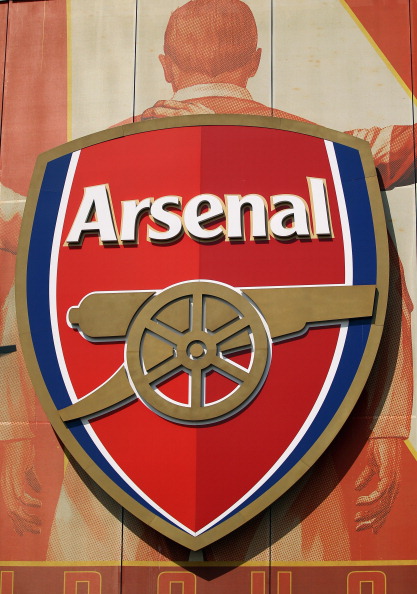 One has to laud the Arsenal corporate brigade for their sense of timing. Just two days after their bare-toothed mauling of Tottenham which lifted the pressure greatly off manager Arsene Wenger's shoulders, the club posted their half-yearly financial results for 2011-12. Most of the sub-points seem to be in the green rather than the red, providing an additional fillip to all Arsenal enthusiasts as they bring out the shades, gel their hair and strut in the aura of self-sustainability.
Not quite, though.
Beneath the seemingly nice figures posted on the official website, there lies a fragile balancing act that the club is practicing; a balancing act that could go awry if things continue to stagnate. Like the rest of the Arsenal populace, I'm hugely indebted to the excellent Swiss Ramble for providing a detailed, well-researched (a little too much!) breakdown of Arsenal's current financial situation. After sifting through tomes and tomes of information, the layman in me finds the following points to be of interest-
Too reliant on player sales
The last time Arsenal posted a loss was back in 2002, accumulating a total profit of 153 million pounds in the last four years alone. This is an impressive feat in a world where football clubs enter administration left, right and center, announcing huge operating losses with deadpan normalcy. But there was an alarming dip in profits from 56 million pounds in 2010 to 15 million pounds in 2011.
This was because profit from player sales reduced; it was only 6 million pounds from the sale of Eduardo in 2011, compared to the sizable funds generated from the Adebayor and Toure transfers (38 million) in 2010. A comparative graph of Arsenal's yearly profits including player profits and excluding them is telling; the disparity is very much present. In these interim financial results, Arsenal actually make an operating loss if you remove the cash inflow from the Fabregas, Nasri and Clichy deals.
Limp commercial deals
Arsenal enjoy a good revenue on the face of it; the fifth largest in Europe and greater than most of their English counterparts. But the gap between the top four clubs and Arsenal is ever-widening, with Real Madrid and Barcelona in particular racing away and leaving only dust-clouds behind. The chart below shows that Arsenal's revenue has been virtually flat over the past three seasons, whereas all their rivals are witness to growth; of varying amounts and miniscule in some cases, but growth nonetheless.
A major reason for this is the relatively limp commercial deals that Arsenal have entered into. They tied themselves into long-term deals to provide security in financing the stadium move to the Emirates, but are currently paying the price as opponents enter into bumper deals with surprising ease. Arsenal leave roughly 30 million pounds on the table every year this way, which translates into one major signing, or at least retaining one important player rather than moving him on.
Arsenal receive 5.5 million pounds per season for their shirt sponsorship deal which is dwarfed by the 20 million earned by Liverpool from Standard Chartered, Manchester United from Aon and Manchester City from Etihad. Even Tottenham earn 12.5 million pounds per season after a grand total of one season in the Champions League in the past gazillion years.
Arsenal's kit deals are equally disproportionate; Arsenal receiving 8 million per season from Nike in comparison to 25 million earned by Liverpool from Warrior Sports and 25.4 million by Manchester United from Nike. A renegotiating of these deals in 2014 might provide Arsenal with a boost in income, but they're taking a hit every year till then. Signing secondary sponsorship deals might help ease the pain.
Skewed wage structure
In football arguments, an Arsenal fan often defends lack of signings with a scowling 'we can't afford his wages'. This is true in essence, but Arsenal have one of the highest wage bills in England at 124 million pounds. In reality, Arsenal's equitable wage structure is manifesting more thorns than roses for the Gunners.
According to this rigid wage structure, star performers are not necessarily as well remunerated as the current market trends forecast, whereas under-performers are rewarded with new contracts and wages arguably undeserving of their meager efforts. This has a two-pronged negative effect; key players become more difficult to retain as rivals tempt them with excessive salaries, and fringe players become harder to move on as other clubs are unwilling to pay their wages. Evidence is rife- many players like Denilson, Nicklas Bendtner and Manuel Almunia were either sent out on loan or sidelined because they had no takers.
A wages to turnover graph shows that Arsenal's figure is slowly but surely increasing, what with revenue persisting in its flatness and wage bills incessantly on the rise. The 55% it's at currently looks set to increase further, with a predicted wage bill of around 140 million pounds in 2011-12.
In short, Arsenal have much to be proud about. Not many clubs make a profit in this day and age, and self-sustainability is a far better alternative to oligarch-madness. But there are caveats swimming along in the undercurrent; Arsenal's profits are inexorably linked to player sales, undervalued commercial deals are suffocating them and the wage structure needs potential revamping. So Arsenal fans, before you see financial results and gel your hair, glance at this cautionary coconut oil first.
Note: Huge thanks are due to Swiss Ramble, spreading financial knowledge to even the most dribbling of fools like me.