A Manchester United fan's view on Arsenal!
1.70K //
12 Nov 2012, 15:36 IST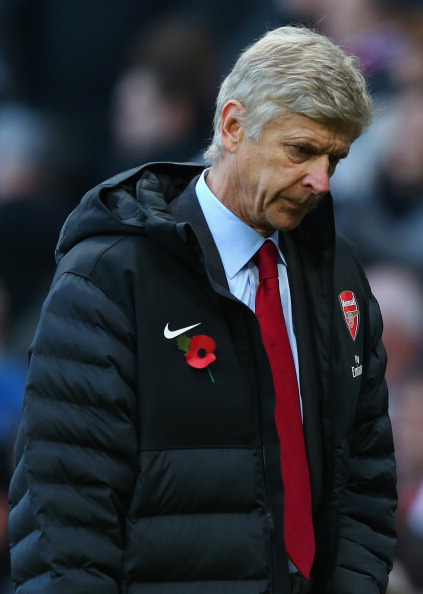 Arsenal was the only team that gave us a real challenge in the Premier league era after the demise of our bitter rivals Liverpool. The Arsenal-Manchester United fixture was once the most mouth-watering clashes in club football; it used to be a fixture which would overhaul the El Clasico in terms of excitement, intensity and anxiety. But today, Arsenal are no longer a team that can be considered as potential contenders for the league title. Well, obviously that's the bitter truth which cannot be swallowed easily by an Arsenal fan. But don't get me wrong; it wasn't a taunt and it gives us (United Fans) no joy as we don't like the demise of our rivals. We are not like the other fans who keep moaning whenever they lose a game against us and blame us for buying referees and what not! Anyways, I'm not interested in talking about them but what I want to point out is that the French mastermind is using tactics which are too predictable and are least effective in modern-day football, even against mid-table sides! The match against Fulham is the latest example and the one against us was one of the worst performances I have ever seen from the North Londoners, though I don't think Mr. Wenger was wrong in his tactics other than the fact that he didn't give Theo Walcott a chance to start the game; his addition to the playing squad would have surely added some life in your team or at least speed! Moreover, the strike force you have is nowhere near the one Manchester United and Chelsea have;  even if you consider finishing fourth an achievement.
We all knew that Robin van Persie's departure was inevitable, and Mr. Wenger knew that fact way before us, especially when RVP put his contract talks on hold last season. what did Arsene Wenger do to solve his striking misery? He bought two players, one from Bundesliga and the other from France.
Logical? Not for me. How can you expect players from two different leagues to settle in an English side? Podolski is a classy and versatile player who can play on either of the wings, as a striker and even in the no.10  role and has the potential to play for Spanish giants like Madrid or Barcelona but this is not the case with Giroud. There's  no way he can be tagged as a 'flop' as he has scored 6 goals already for Arsenal, but, on the other hand, he has missed too many chances which cannot be overlooked if your team is challenging for trophies.
According to me, what Mr.Wenger should have done is used Podolski to play in 4-4-2 formation alongside Theo Walcott as striker, which is his preferred role. That would have saved his millions he spent on Giroud.
The last thing I would like to say is that Arsenal has not only lost its top players in recent years, but it has also lost the mentality which every title challenging team needs, the hunger to win trophies(the bitter truth again, but it's the truth). Seems like Mr. Wenger is satisfied with a top four finish which doesn't match the ambitions of the players. After all, no one plays to keep his trophy cabinet clean!