A tribute to John Terry
1.00K //
15 Nov 2012, 09:50 IST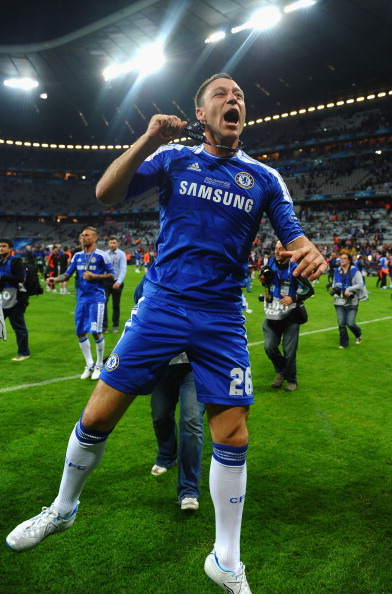 It's an unbelievable achievement for John Terry to have scored 50 goals for Chelsea from centre half. I've been reflecting on all of them and remembering some of the most meaningful/impressive ones, and I thought I would just pay tribute to the attacking side of his game.
He scored his first goal for Chelsea when he was just 20, against Gillingham in a 5-0 FA cup win, and hasn't looked back since. We're only a few months off of it being 12 years from that day, and since then he's hit another 49, some of which are very memorable. His second goal the following season was a vital one that gave us a 1-1 away draw at Arsenal.
The 2002/03 season is when he began to become a regular on the score sheet though, when he managed to reach a tally of six. Then, two seasons in a row in the 2005 and 2006 Premier League wins, he managed 7! Included amongst these is mine and most Chelsea fans' personal favourite, the goal against Barcelona 4-2 at home to send us through to the quarter finals of the Champions League.
He scored another important winner against United in 2009/10, one of only 3 goals that season, before finally moving his season tally back up to 7 in the last campaign with another fantastic goal against Napoli.
Something worth mentioning is that over the years he has shown fantastic grit and determination to come back when the media and public have criticised him, and put in match winning performances that often include a goal. A couple of examples would be Burnley away in 2010 where he scored an important match winning goal after allegations about his personal life, and of course (we all just witnessed it) his goal against Liverpool on the back of a four match domestic ban.
There's not a great deal more to say, the stat is what it is, but what I thought I would do is share my morning with you, and put up a couple of the many videos that I have been watching. You will especially enjoy this if, like me, you have work that you are trying to avoid.
I'm not sure why this finishes the way it does….
This is my favourite.
Carefree & KTBFFH!