Advantage United, with not all well at Madrid
889 //
20 Dec 2012, 23:35 IST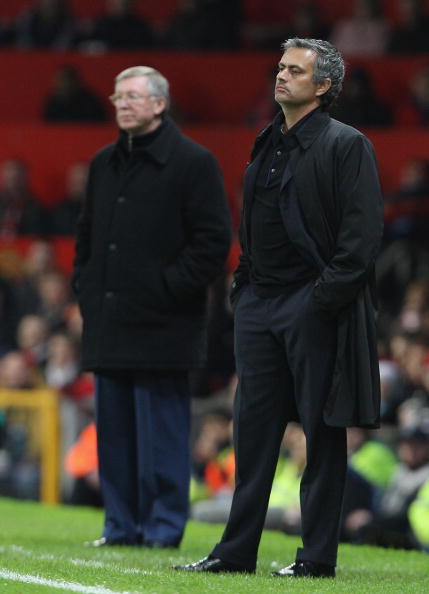 The draw for the final sixteen in the UEFA Champions League has been declared and while most weren't shockers, the most interesting of the lot was that Manchester United drew against Read Madrid.
Manchester United have been sitting pretty as leaders of the table in the Premier League running and this draw might result in another win for them considering the show that Madrid have put on in their recent campaign, where they lost six games, interestingly, one more than they conceded last season. This season seems to be a crisis for the Spanish side, as amidst the losses, the lack of spirit and skill, Madrid seems to have lost the plot. Reports of the former Chelsea boss' tactical decisions being questioned pile up as wild controversies have resulted in statements where Mourinho accused three of his players for stabbing him in the back.
Mourinho was always infamous for his ability to round up his players in the dressing room and give them a dose of drive and spirit but that seems to be lost in the woods. The need for a Champions League win or at least a lesser embarrassing tie would serve as a good incentive for him and his squad but there seems to be a little more missing than impressive football. Something seems to have changed drastically for the Spanish side. While they won the League last season with record points and goals, they started this season dismally and are thirteen points behind Barcelona, and this is undoubtedly, their worst start in years!
While Real Madrid struggle for some much needed time in the spotlight, all they can garner are public controversies and scandals. While issues between Mourinho and his squad cropped up last season, they have only been strengthened this season with the media reporting on the manager's temper and lack of tactical judgement. The scandal which had Mourinho seem like he was finally off his rocker was the one which involved reporter Anton Meana; Mourinho reportedly used a string of expletives against the journalist and claimed that him and his people were on top in the world of football. Mourinho then went on to publicly blame his players, stating that they had it in for the goal keeping coach. This naïve action resulted in a sour relationship between the players and the coach.
All of this sounds like the end of Real as we know it but one thing for sure, after today's draw, we know at least one person who will pop a bottle of bubbly. Well, Cheers to you too Fergie.