AIFF and its arbitrary decisions: How much will these help?
2.78K //
23 May 2014, 02:53 IST
[caption id="attachment_2209769" align="aligncenter" width="620"]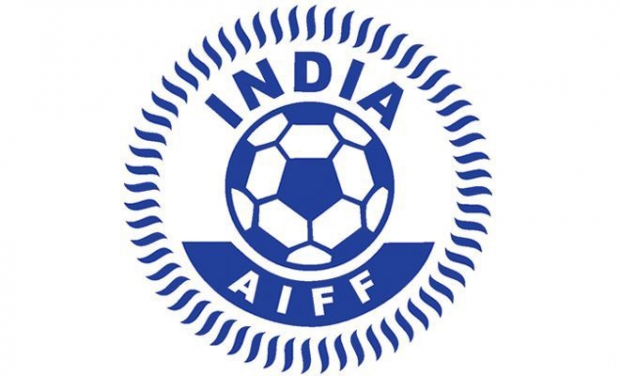 AIFF and their decisions[/caption]
So, the AIFF has ultimately taken the decision to rusticate Churchill Brothers, Rangdajied United Football Club, Mohammedan Sporting and United Sports Club from the I league structure. The reason being their failure to fulfill the desired licensing criteria. Apparently, a bold step taken by the AIFF officials but how justified is it? How qualified are those who have taken this decision? How much are they familiar with Indian football? And what are the steps planned to save this onslaught of Indian club football? Let's see what was the basis of their decision and why we are raising questions like these.
The AIFF stated "Based on the documents provided by all the parties concerned and the inspection conducted by the AIFF inspection team in the month of April/ May, the committee found that nine out of the 14 applicants have made the grade while four have failed". What are these criteria?
According to the AFC licensing guidelines, the criteria include:
• Proper youth development programs
• Proper training facilities
• Approved stadium and ability to organize home matches
• Proper club administration under various heads
• Timely and proper audits of the club finances
• Proper medical care and assistance
• Transparency of players 'contracts and payments
• Appointment of head coach as per AFC guideline
There's no doubting the necessity of these criteria to establish a professional setup. However, the question is, how does the semi-professional setup of the century old Indian football system suddenly live upto this mandate?
AIFF would say that they have given a year's time to the clubs. But have they tried to understand the problems and constraints of the clubs? Do they ever realize how these clubs struggle to make ends meet, year after year while they keep contributing to Indian football? Did the AIFF ever arrange a sponsor for any of these clubs or help them in meeting the standard clauses?
AIFF is now banking heavily on corporate bodies to invest in football. So much so that they have taken the risk of ruining the already existing league system to start a franchisee based ISL. Why couldn't they convince these houses and accommodate them in the existing league format? Not every club is Mohun Bagan, East Bengal or Mohammedan who have a huge fan following and various sentiments attached to them. Couldn't the AIFF at least, have helped other clubs form tie-ups with these corporate houses? Rangdajied could have been Reliance Rangdajied or United could have used another brand name.
With due respect to the AIFF post holders and their effort, may we question what is their actual experience or quality of running a governing body of football in such a big country? Is a management degree enough? Mr. Kushal Das or Sunanda Dhar, who were associated with football before coming to AIFF started coming. Who are the AIFF to point out the young men and women who inspect the licensing criteria around the country? How many of these people have actually kicked a ball in their life? Does AIFF have any idea about how the club officials run their clubs? For example, the Kolkata league structure has eight divisions if not more including the nursery league and the women's league.
Just for the love of football, these numerous clubs are run year after year through personal sponsorships, subscriptions or other meagre means that is practically like begging. Have the AIFF or its affiliate members done anything about this? Now, about the post-cancellation phase of the I league, the AIFF says it will try bringing new corporate teams to replace the removed ones. Otherwise, they will continue with what they have. So, why don't they give chance to Bhawanipore and similar clubs who came close to qualifying in the last 2nd division league? Bhawanipore have their own club tent and training ground. They also have functional youth teams and a sound club administration.
AIFF is keen on giving advantages to the corporate teams like no relegation for three years, no qualifying stages etc. Have they ever tried these things with the clubs who are suffering and then seen the results? AIFF in fact, themselves failed to keep up their own team, even after getting sponsorship from the Pailan group. Football can't be compared to any other sport in the world. Mo matter how much money is involved, football thrives on passion. Look around the world. Every successful footballing country has their club based league system as the base and also the core of their structure. They survive on the fan following, their passion is the leverage they need to generate funds and strengthen the football economy. So why is the AIFF not looking at this possibility?
Why are they not trying to safeguard the club system or provide their best assistance to the fan-based clubs? Churchill brothers have spent millions to keep their club floating; Mohammedan have millions of fans around the country. Can these factors be overlooked? Why wouldn't the AIFF step up and deal with the issues head on? AIFF is the parent body of Indian football. They have these responsibilities to meet. They should behave like parents and not like head masters of some money making school. Arbitrary decisions won't save Indian football; it's time to think rationally and plan towards a prospective, reasonable, and productive goal.