An ailing Arsenal
955 //
16 Nov 2012, 19:48 IST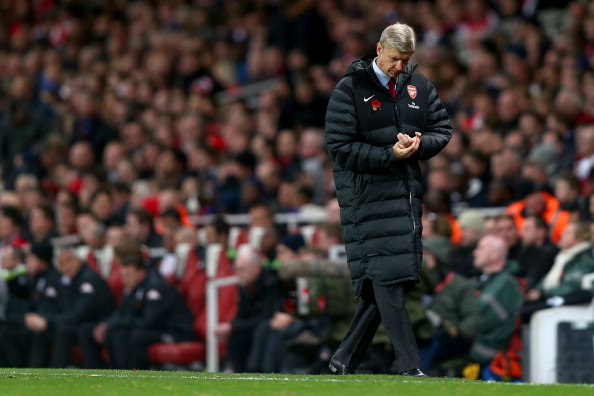 Arsenal fans prepared themselves for the worst the day they were made aware of Robin van Persie's desire to leave the club for greener pastures. Another of their stars were walking out on them, and his exit would leave Arsenal a shadow of their former self of two years back, one which was no great shakes itself. The transfer activity in the summer however buoyed the fans. van Persie left inevitably, but in came what they thought were potent replacements in Lukas Podolski and Olivier Giroud. Also signed was the player widely agreed to be the best in La Liga outside Barcelona and Real Madrid, Santi Cazorla. Arsenal could do without van Persie and his 37 goals from the previous season. They'd show the traitor. Outside Gunners circles however, skepticism was abound. And eleven games into the Premier League season, that skepticism seems entirely rational. Arsene Wenger's side have made their worst ever start to a season under his reign, and as is the case every season, Arsenal seem to be heading for another season of mediocrity.
They began the season with a certain amount of defensive solidity, owing most to the appointment of former Gunner Steve Bould as assistant manager. His prowess as a centre-back in his heyday seemed to have rubbed off on the team. In the offensive department, Lukas Podolski and Santi Cazorla seemed to fit in perfectly, and Gervinho returned to the kind of form that prompted Wenger to sign him from Lille. Abou Diaby and Mikel Arteta at the base of midfield worked wonders, with the former providing the tough tackling, and the latter keeping things ticking in true playmaker garb. True, Olivier Giroud looked incapable of "shooting a barn door with a machine gun", but the others atoned for that. Soon though, things started falling apart. An injury caught up with the unlucky Diaby yet again. Per Mertesacker and Gervinho were lost to injury too. Wojciech Szczesny's replacement Vito Mannone began losing his early season form. And as things stand, Arsenal have won only two of their last six Premier League games.
Of the previous games in which points have been dropped, two are losses against genuine title-contenders Manchester United and Chelsea, and another was a humiliating 3-3 draw against Fulham. What this ignominious run has led to, are questions being raised on Wenger's capability of taking this team any further than he already has. The man though, is not to be blamed. Over sixteen years, he has given this team all he can, with a limited budget, an unenthusiastic owner at the helm, and rising fan pressure. Most of the blame can be laid on the club's ownership and executives. Club majority stake-holder Stan Kroenke and Chairman Peter Hill-Wood have come across as arrogant and uninterested in the club's welfare, rather choosing to carry out what ultimately benefits them. Russian stake-holder Alisher Usmanov has been denied a place on the Board of Directors, and has no say in the club's running, though it is safe to say that Arsenal could do with the money the Oligarch has to offer.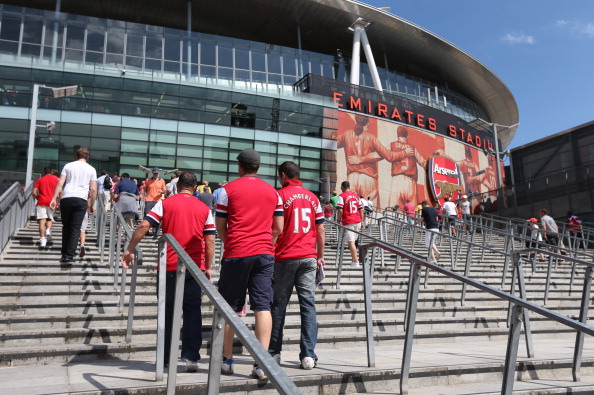 In an age where expenditures in excess of £20 million are the norm for a top level club, Arsenal's record transfer still stands at a £15 million Andrei Arshavin. Given, Wenger still makes prudent signings from the lower leagues, namely Carl Jenkinson and Alex Oxlade-Chamberlain, and the Arsenal Academy still churns out good players, with Sergi Gnabry, Francis Coquelin, Emmanuel Frimpong and the prodigious Jack Wilshere the most pertinent examples in recent months. But they tend to fall bleak in comparison to the signings made by the other big teams around them, and ultimately fans end up demotivated, envious even. The Annual General Meeting between club fans, Wenger and the board members ended fruitlessly as usual, with the fans being subjected to the monotonous answers of previous years, while several uncomfortable questions were dodged and remained unanswered. Many of them involved the pricing of tickets, merchandise, and food at Arsenal. A ticket to the North-London derby set fans back by £94.50, and fish and chips set them back by £13.50.
The rising ticket prices at the Emirates (the highest in the league) and the falling expectations of fans do not bode well for a team that was seen as one of the world's best. Gone are the world class players, gone are the trophies, and some harsh Gunners would want Arsene Wenger out the exit door too. But the question still remains, who after Wenger? With the scant resources, average squad, constant bickering among the majority stake-holders and impudent decisions being taken in non-footballing matters, there are very few who could build something of substance from these shambles. Pep Guardiola has frequently been linked as the successor to Wenger, but it would be highly unlikely that a manager of his achievement and standing would want to take up the reigns at what is essentially turning into an average team whose only challenge is to finish in the top four of the League ever year.
A change in manager would bring little respite, and a change in attitude seems improbable in these circumstances. Serious investment in world-class players, and proper communication from the executive level would buoy the fans and pave the way to a rejuvenated Arsenal. The probability of that happening, however, can be laughed off, and fans must prepare themselves for the disappointment of losing several more players in the coming transfer windows to rival clubs. They will argue, like van Persie did, that they deserve better than they get at Arsenal.