Analysing the Transfer Gossip – 15th July Part Two: Fabregas, Thiago Silva, Jovetic and more
4.61K //
15 Jul 2013, 16:01 IST
As we move in to the off-season an unprecedented amount of managerial movement around Europe will surely see an already frantic transfer market go in to overdrive. This will give plenty of opportunities for transfer rumour and gossip. So how much of it is realistic?
Part One is here
Manchester United have renewed their interest in signing Barcelona midfielder Cesc Fabregas, 26, having lost the battle to sign Barcelona's 22-year-old midfielder Thiago Alacantara.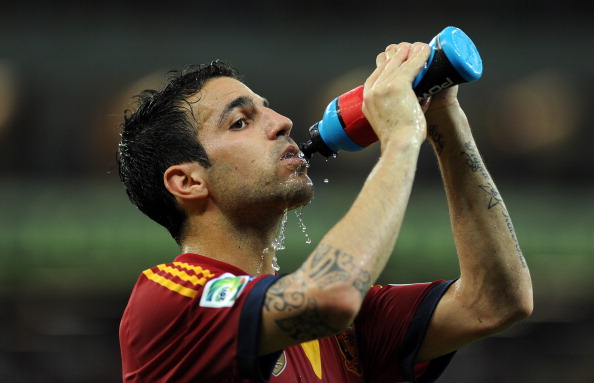 Full story: the Independent
What's the story? United were linked to Fabregas earlier in the summer before Thiago and before Fabregas said he wanted to stay in Spain. So…
Does it make sense? Fabregas would be a wonderful signing for United but it's not going to happen. He's said he wants to prove himself at Barcelona. Plus, even if he did come back to England it would only be to Arsenal who have a first refusal arrangement.
Is the price right? Pretty irrelevant but hard to see Barcelona selling for less than £40m.
Will it happen? 2/10 – I don't see how Barcelona let Fabregas go after losing Thiago Alcantara and surely, even with their various transfer travails, Arsenal would have to bid on him if he became available.