Are Newcastle United right to stop Shola Ameobi from going to the Africa Cup of Nations?
816 //
29 Dec 2012, 10:56 IST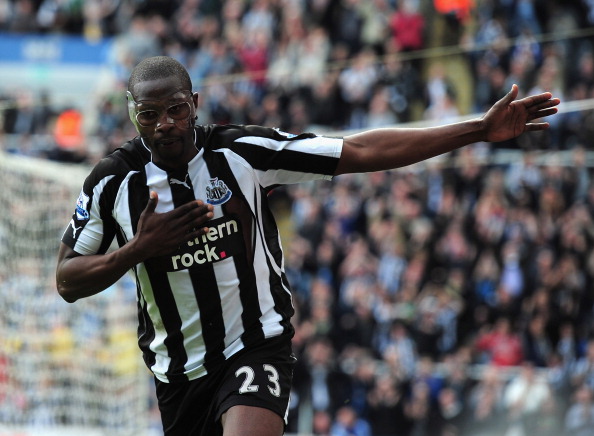 After having failed to qualify for the tournament in the 2012, Nigeria have qualified for the 2013 edition and have been placed in group C along with last year's winner Zambia, Burkina Faso and Ethiopia. The more pertinent news for all Newcastle fans is that Shola Ameobi, the longest serving outfield player, had been selected in the provisional squad and in all likelihood would have been selected in the final 23.
However this is what Alan Pardew, the Newcastle united Manager said earlier this week about the players availability for the tournament on 24th of December.
"Shola won't be going. The national team manager knows the reasons, which I am keeping to myself."
What these reasons are we would probably not come to know. However this is what Stephen Keshi, Nigeria Head coach said on the Boxing Day.
"Apparently, there is a clause in his contract that he would not dump the team for the Nations Cup," "I spoke with Shola Ameobi and he said his coach did not speak with him even before going to the press," "I must confess that with this latest revelation from Shola we are in a tight corner because the club is uncertain of the future of Demba Ba."
I don't think that it is a security related issue with Shola, like it is with Emanuel Adebayor. In fact, Ameobi was really looking forward to the tournament and it would have been the first one of his career. This is what he said on 8th December.
"Every professional player loves to play at major tournaments and I'm no different. You can call me a late bloomer at international level but I'm grateful to God for this big opportunity. "The African Cup of Nations is what the European Championship is to others – so it will be a dream come true to represent my motherland. "This is a big chance and I know this is the closest for me. Hopefully, I can live that dream when and if selected.
I know Newcastle are the ones who pay the wages for the player week in and week out and should have the access to the player who they have contracted till the summer of 2014. However, the club would have been aware of the situation and I believe should respect the players apparent wishes. Another issue that it highlights is that the Club fear the loss of their top scorer Demba Ba and have no replacement lined up.
It also smacks of desperation on the parts of one of the biggest clubs in England and indeed in Europe, as they are doing everything on their part to stop a player who now is only a squad player representing his country.
I am not a big fan of Shola Ameobi but he has given his entire career to Newcastle United Football Club and I believe the club should give into his wishes and let him go to South Africa. Shola now is 31 and the next edition of the cup is in 2016, so it could be his one and only shot.
I certainly would let him go, but I wonder if the club is that emotional.