Arsenal 3-3 Fulham - It's the Same Old Song (Not Alex)...
653 //
12 Nov 2012, 16:01 IST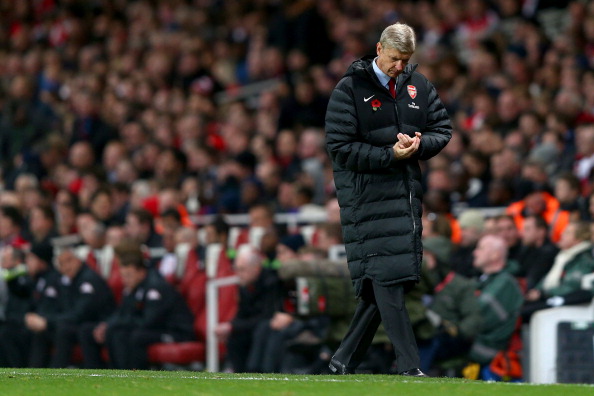 If ever there was to be a remake of "Groundhog Day" – the casting lines would be full of Arsenal fans because we've been here before (sighs) a lot. The danger is that people start to think that you're overtly critical of Arsenal when results like this happen and when the form does improve, you're then accused of being a fickle fan.
My problem with Arsenal is there seems to be a lack of tangible pressure applied. It took until throwing away a two-goal lead against Fulham to show there was any kind of fight in them. The manager manages the team as if he has no one to answer to, the board are happy to accept mediocrity in fans eyes, and in turn causes ire because the board are genuinely "shocked" with the fan reaction these days. To sum it up, Arsenal are in a malaise and most people aren't sure where to stem the bleeding from first.
Do you sack the manager? No, because he's the one who holds things together. I'll moan until I'm blue in the face about his lack of tactical nouse until the cows come in but I don't trust that board to replace a man like Arsene Wenger. Not even 1%. While Chelsea sign deals with "Global Energy Partners" like Gazprom, Arsenal sign deals with "Malt Guinness and Betsson". The board does not run Arsenal considering it to be a big one, and that's a worry.
As far as the game, it's standard Arsenal fare these days, struggled a bit, went 2-0 up, conceded at a vital time, transformed into little children scared for their life, go 3-2 down, remember they are adults, equalize and then gloriously blow a chance to win it. We may be under-par this season, but we're entertainingly under-par.
Let's do the ratings and five word summations….
Mannone – 3 - Whisky and Revolver for Vito.
Sagna – 7 - Will miss him when sold.
Mertesacker – 7 - Knows where to stand, thankfully.
Koscielny – 6.5 - A lot better, good signs.
Vermaelen – 6 - Looks miffed to be LB
Arteta – 5.5 - Tried hard, one to forget
Coquelin – 6.5 - Surprised me, tidy, tidy, tidy.
Podolski – 6 - Scored goal, Not much else
Cazorla – 6 - Runs around, still looked knackered
Walcott – 7.5 - Crossed well, has arse strain
Giroud – *8.5* - The White Drogba, beastly headers