Arsenal Fans, how well do you know your players, Part II
2.04K //
22 Mar 2013, 14:19 IST
In Part I of this series, we learnt that Alex Oxlade-Chamberlain loves his mother's spaghetti, Sebastien Squillaci is a fan of the Fresh Prince of Bel Air, Wojciech Szczesny's parents are extremely superstitious, and that all of them miss their childhood.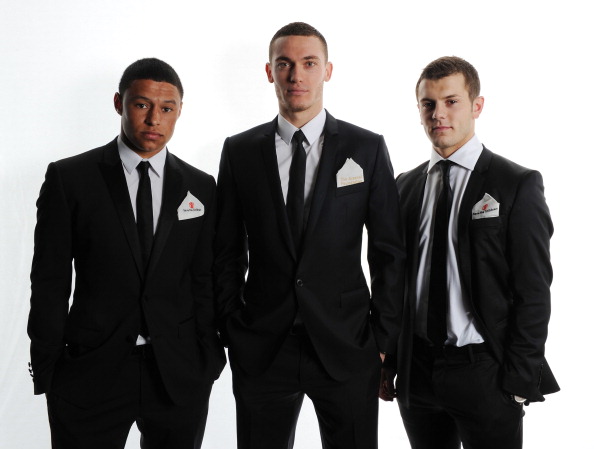 Read on to know a little bit more about your favourite Arsenal players.
Thomas Vermaelen has never danced the Gangnam Style before, but plans to do so in the future because he thinks it is a really funny dance. Appointed club captain last summer, he believes that giving him the armband has made his more responsible for the team.
The Belgian loves London, the best thing about it being the restaurants in the city, and loves being called the 'Verminator' by fans. That being said, however, he does not exit a room with the "I'll be back" catchphrase.
On his days off, the number five usually sleeps in, has lunch in the city, goes for a walk in the park with his family and does a bit of shopping. His favourite TV show is Celebrity Duets.
In training, he says it is hardest to defend against Olivier Giroud and Theo Walcott.
Little Russian Andrei Arshavin's best friends in the team are the German duo of Lukas Podolski and Per Mertesacker, and he says there is an off-and-on feud as to who is shorter, him or Santi Cazorla? At the moment, the Russian is winning.
Arshavin's daughter loves dancing the Gangnam Style, and he dances it with her. Vermaelen could take a few pointers from him. According to him, Lionel Messi is dying for a chance to play at Arsenal.
The Gunners' English heartbeat Jack Wilshere would love to get David Beckham's autograph one day and considers the former Manchester United man his hero. He thinks fellow Academy graduate Emmanuel Frimpong wears too many 'Dench' clothes and considers him to have horrible fashion sense.
Wilshere would love to sit down and have a chat with Thierry Henry, because of his achievements, and Dennis Bergkamp, because he 'never made a wrong decision'.
His best goal so far – he says this was an easy answer – was the one he scored against Swansea City. On his days off, he loves spending time with his son Archie, as he doesn't get to see much of him during the week.
According to him, the toughest defender to face is Vincent Kompany, because he has a hard tackle and is willing to do the dirty work. Speaking of defenders, he is great friends with Kieran Gibbs.
The left-back, according to Wilshere, loves going out and having dinner with the team, but is very serious on the pitch and is one of the jokers in the dressing-room.
The Gunners' German attacker Lukas Podolski would happily swap his right foot for Cristiano Ronaldo's. He doesn't need Lionel Messi's left foot because he has one that is very, very good.
Football aside, Podolski maintains a keen interest in Formula One and basketball.
His football idol is Ronaldo – the Brazilian, not the Portuguese, and thinks it would be fun to have a competition to see which Arsenal player can kick the ball the hardest.
The 27-year-old's wife is his childhood sweetheart Monica, who was also his first and only girlfriend. He met her when he was 18, but had no time for girls before that, since he used to spend most of his time on the football pitch.
Podolski is pals with Alex Oxlade-Chamberlain and loves hanging around with him in the dressing room. He is an early riser on account of his son Louis, and usually hitches a lift with Per Mertesacker when he goes to training.
He loves the fans' suggestions of an ongoing bromance between him and Olivier Giroud, and thinks it would be cool to emblazon 'Girolski' on the back of their jerseys in the next game.
(Source: Arsenal.com)