Arsenal Takeover Rumors: 4th place is crucial for the Gunners now
1.06K //
03 Mar 2013, 13:03 IST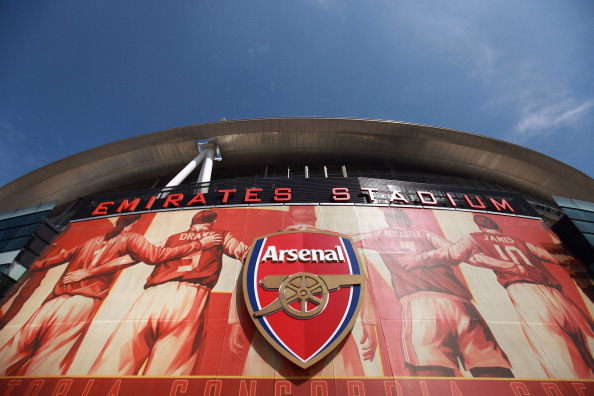 It was the last game of the 2002-03 season that sealed Chelsea's fate and the result set them on course for a place among the European elite, as opposed to complete oblivion. Roman Abromovich wanted to buy the London club and save them from certain bankruptcy, but only if they beat Liverpool on the final day of the season and made the Champions League for 2003-04.
Although less dramatic, Arsenal face a similar situation against Tottenham today. According to the 'Telegraph of UK, an Arab consortium is considering a takeover bid for Arsenal. The 1.5 billion bid will be aimed at gaining 100% of the club ownership and the new owners will act quickly to wipe out the outstanding £245 million debt, along with substantial investments in transfers. But, they want Champions League qualification. This is where the game against Tottenham becomes so crucial for the Gunners. If they lose, they will be 7 points behind an in-form Spurs with 10 games to go. They will need a more than bad lasagna to get the Champions League spot if that happens.
The timing of this 'leak' to the press is very peculiar. It comes just a day before the crucial North London Derby. Are potential investors worried about losing 4th place and want to provide that extra incentive? One would think it is not necessary. In any case, the reaction from the team and the management will be very interesting. On the face of it, the players and Wenger should be excited at the prospect of potentially unlimited funds this summer onwards. But the money can be a double edge sword. With it will come something new for Wenger – accountability. For a long time, no one has dared questioned his tactics, transfers and methods. He has grown accustomed to being praised for his work regardless of results, with lack of money being the perennial excuse.
Now, there will be no excuses and nowhere to hide. The optimist would say that Wenger turned down the Real Madrid job because of loyalty. Ask a cynic, and he will tell you that the old Frenchman didn't want the accountability that comes with unlimited funds, and hence, a lack of excuses. These rumors might actually motivate the players. Under-performers at Arsenal are used to being given extended runs in the first team and a lot of chances to prove themselves. Under a sugar-daddy regime, there will be lesser tolerance for mediocrity and it will be up to the players to prove themselves to the new owners or risk being replaced.
All this of course is assuming that there is actually going to be a bid. This could all fall through, much like the "Red Knights" takeover rumors surrounding Manchester United some time back. Also, these things tend to happen suddenly. Such a leak to the press is rare for a takeover. But if it turns out to be true, and there is a bid, Kroenke would be an absolute fool to refuse. After all, he has no interest in "soccer" and he stands to make a 100% return on investment on this deal. For Arsenal, this could be the only way back to the top of English football and their bitter rivals stand in the way.