Arsenal – The weakest link?
1.49K //
15 Mar 2013, 20:36 IST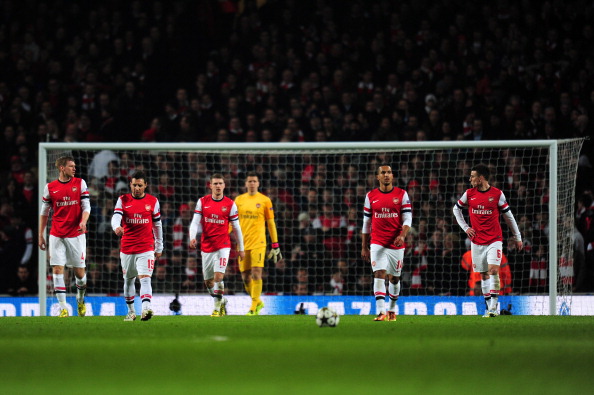 The Invincibles era was the zenith for Arsenal Football Club under Arsene Wenger. The empire Wenger started to build upon his arrival to Highbury never looked more dangerous to the opposition than the season of 2003-04. Season after season after that era, Arsenal have become lesser and lesser ominous to the opponent, and from The Invincibles have slipped to being title contenders and now a club 'happy with a top 4 position'.
This season has probably been the worst Arsene Wenger has ever had. Worst ever start to the EPL, crashing out of domestic competitions against lower league clubs, and once again getting knocked out in the last 16 of Champions League.
Here's my take on the team this term.
ATTACK: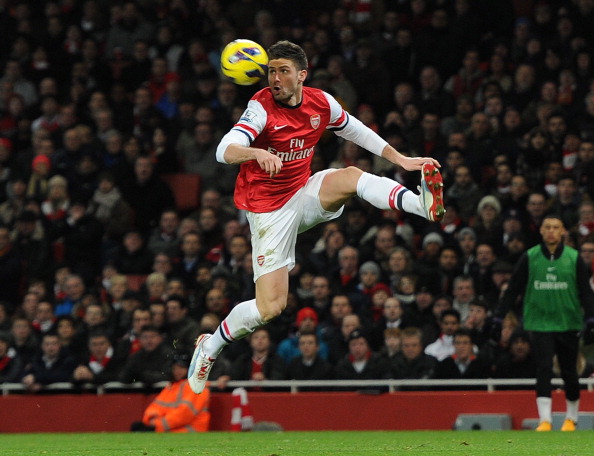 The Arsenal front line has been an on-off performer this season. Giroud came to the Premier League as the highest goalscorer in the French league. He has somewhat been able to replicate his form for Arsenal, but has also failed to score for the team on many occasions. He has the physical presence, his positioning is brilliant, and his commitment levels are well above the rest of the team. What pulls him down is the lack of killer finishing abilities.
Walcott has also laid claim to the central attacking role in the team. He is currently Arsenal's top goalscorer. Walcott has got a superb finish and unbeatable pace. He can dictate the terms of a game when playing against teams with a free flowing style of football, but when it comes to playing physically tough teams, he still has to prove his claim to that central role. Podolski has been the biggest mystery for Arsenal this season. On one day, he'll be this unstoppable force slicing through defences and causing havoc in the opposition box, but he'll slip to Mr. Nobody on another.
MIDFIELD: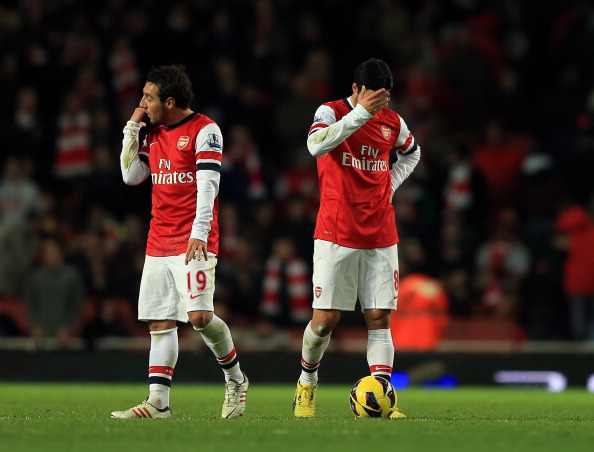 It's hard to believe that a midfield comprising of talents like Wilshere, Cazorla and Arteta has not found themselves on the winning side more often this season. A major factor causing the breakdown of the Arsenal midfield has been the absence of a proper defensive midfielder. After Song departed for a bench role at Barca, Arteta deputized to take up the defensive role in midfield. Taking nothing away from Arteta, as he has given his all to his new role, on any given day, a proper DM should make it to the team sheet ahead of Arteta. Wilshere and Cazorla have been brilliant.
Cazorla brings in the creativity which was missing since the departure of Fabregas. Wilshere is the heart, soul and the driving force of the team. Ramsey has been poor. His performance doesn't match to the level he set for himself early in the previous season. Diaby and Rosicky have spent more time on the treatment table than playing for Arsenal this season.
DEFENSE: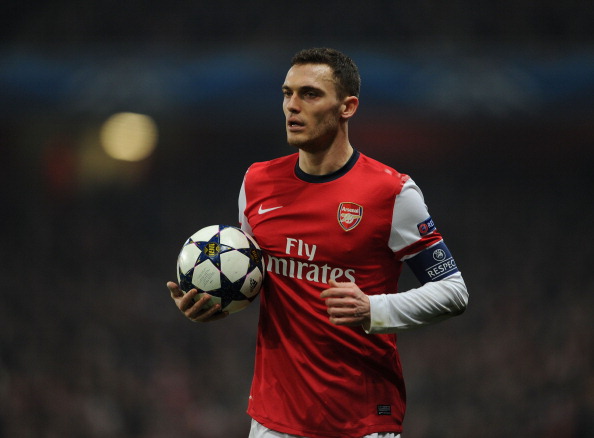 Led by captain Vermaelen, the defense, in simple terms, has been shambolic throughout the season. With the introduction of Steve Bould as the assistant coach at the start of the season, many had predicted a turn of fortunes for the Arsenal rearguard. Unfortunately, the wheel of fortune did turn, but instead of moving ahead, it has rolled back a few circles. The defense went from bad to worse. The back four has failed to work as a unit all season long. Moments of madness, lapses of concentration, a lack of communication, and mostly a lack of commitment, have all led to them conceding goals that could have easily been prevented.
I never thought I would ever dislike an Arsenal player more than Almunia, but Santos proved me wrong. It was a great January transfer move by Wenger to loan him out. Captaincy seems to have taken a toll on Vermaelen. He is not the beast any more who endeared himself to the Arsenal faithful in his first season at Emirates. He lacks motivational skills, he appears timid against some oppositions, and more often than not this season has been caught napping when the opposition has scored.
GOALKEEPER: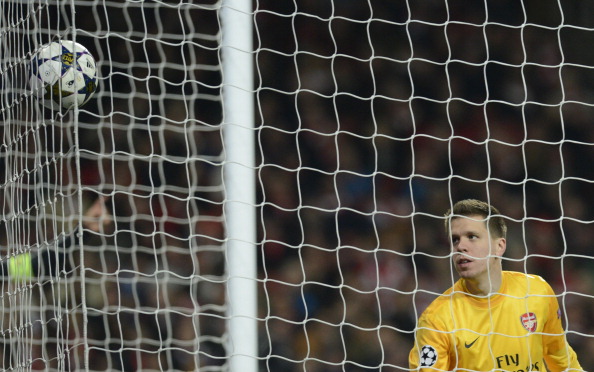 Arsenal's Pole in goal, Szczesny is a brilliant shot stopper, but he is still highly inexperienced. His lack of judgement on many occasions has cost Arsenal dearly. His positioning on set pieces is neither convincing, nor dominating. There is no sense of security when an opposition striker runs through the defense with the ball and come one-on-one against him. He needs a good mentor ahead of him, whom he can watch and learn from. With experience, he'll grow into a better GK.
MANAGER: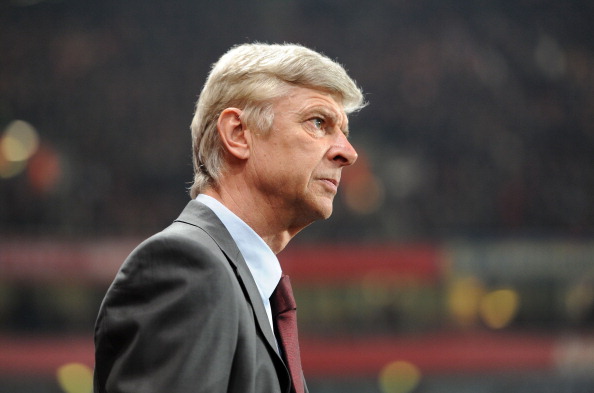 Over the years, the quality of players at the club has spiralled. Whether it is the financial issues, moving to the new stadium or Wenger's undying faith in young players, it has ultimately hit the team for the worse. It is good to take a stand and stay firm on one's beliefs, just as Wenger has done, but 8 years is a tad bit too long for going on doing that without fruitful results.
A huge amount of money has flown into the EPL. Club takeovers, high profile signings, and highly inflated pay slips have all but become a part of this game. Not everybody agrees with this idea of football, but it has become a necessity to compete. An inability to cope with all that money has seen Arsenal losing the best of its talent year after year.
The failure to deliver trophies is another reason for better players of the squad leaving for greener pastures. Wenger needs to mix his ideologies with the power of money. Nurture future stars but also give them a mix of world class players to learn from.
Biggest area of concern: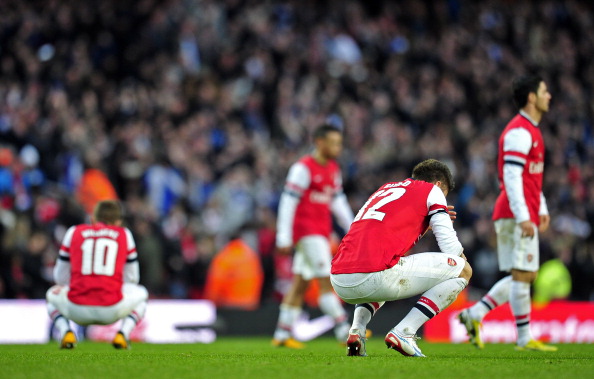 The season has been disappointing for Arsenal and the fans. Arsenal have been exposed in many areas this season – lack of a world class striker, lack of a proper DM, inconsistent performances; but the cold hard fact is that the Arsenal defense has been far below the standards they are required to set. Sagna, this season, has been a pale shadow of his former self, Vermaelen lacks the strength to lead the back 4, Mertesacker is slow for the fast-paced English league, and Koscielny performs in patches. Gibbs has been a solid performer on the left, but his season has been hampered by injuries. Monreal is new to the league and has done well thus far. The defence, as a unit, has to step up a notch to plug the leaks in the wall.
What Arsenal needs is a monster at the back, somebody whose presence on the pitch is enough to send chills down the spines of the opposite camp. A leader to command the back line, someone who can yell at his fellow defenders when they make mistakes, and someone who can lift the team morale on the basis of his solid performances. They also need a wing-back who can run the length of the pitch and put in dangerous crosses in the box, so that Giroud can be used to maximum efficiency to score goals for Arsenal.
The effort Arsenal put in the 2nd leg against Bayern is commendable, and hopefully a sign of good things to come. Now, Arsenal have but 10 games left to literally save their season, fight for their pride, and deliver a top four finish, as they have always been doing under Wenger, and then build up on that come August.