Arsenal: Who can plug the gap in front of the Gunners' defence?
831 //
02 Mar 2013, 18:45 IST
If you ask an Arsenal fan what position in the team needs strengthening, there's a very good chance they will say defensive midfield.
For a number of reasons, first of all, we haven't had a 'proper' holding midfielder – someone who does nothing but sit and cover the back 4, then keeps the ball and plays it simple – since Gilberto Silva in my opinion. Mikel Arteta is the man who occupies this role at the moment and has done a decent enough job there.
Now, while I rate Arteta highly and would say he was our best player last season behind you know who, I don't think he's quite suited for this role.
Here are some reasons why:
1) When Arsenal are being hit on the counter (often), he doesn't have the pace to get back and do much about it.
2) His strength can prove a problem at times. While Arteta is no push over, when he comes up against big, physical presences in midfield, he struggles to get a grip on the game.
3) I think Arteta's main strengths (passing, reading the game, creating) would be better utilised further forward. He would do very well linking up with the likes of Cazorla to create.
For me, a top class defensive midfielder must be a number of things.
These are:
1) Strong. They must be able to battle and take control of the midfield no matter who they're up against.
2) Intelligent. They must be able to read the game well and have good positioning to cover their defence as well as stay disciplined for the good of the team.
3) Quick/mobile. Covering ground is an important part of playing this position and if they can't get back to protect their defence, then they're not doing their job.
4) Have solid passing. At the base of the midfield, the ball MUST be kept. Any slack pass will be pounced upon, so the defensive midfielder must be able to keep the ball.
5) Tackle/intercept well. The main part of a defensive midfielder's job is to win the ball to protect their defence. If they can't win the ball, then that's a problem.
Here are 5 players who I believe would do very good job as Arsenal's holding midfielder:
1) Fernando Reges of FC Porto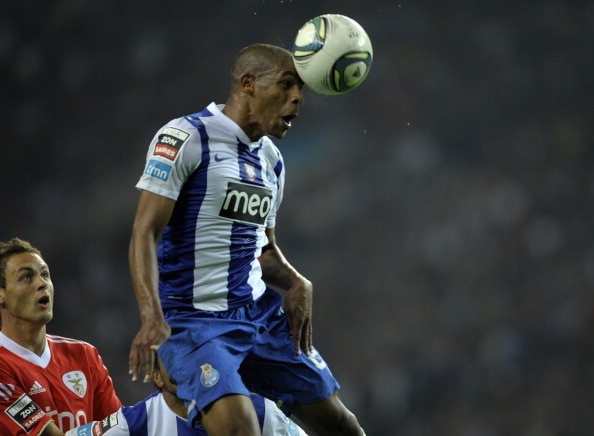 At 25, this guy has both experience on his side and is on the right side of his prime years. He has been at Porto since 2007 and has won the Portugese League three times, as well as the Europa League.
He also has plenty of Champions League experience and is the perfect 'foil' for players such as Joao Moutinho and James Rodriguez to do what they do best, attack.
2) Etienne Capoue of Toulouse
A tall, physical player who a lot of Arsenal fans think is exactly what we need. At 24 he is young, so still has plenty of improving to do. He is also versatile and is able to play at centre-back effectively. Being 6'2″, he is a physical presence who can dominate a midfield.
He also has 5 caps for France and will no doubt pick up more in the future.
3) Morgan Schneiderlin of Southampton
Despite just signing a contract extension at his current club until 2017, an offer from a top club would surely turn his head. Schneiderlin has been at Southampton since 2008 and has been part of their side which has risen through the leagues.
In my opinion, he is amongst the most underrated players in the league. He currently tops the charts for both tackles and interceptions in the Premier League and has held Southampton's midfield together at times.
Not only can he defend, but he also chips in with goals, shown by his opener vs Newcastle last Sunday.
4) Victor Wanyama of Celtic
With not long left on his current contract, now would be the perfect time to move for Wanyama. This guy is everything a defensive midfielder needs to be. Tall, strong, versatile, young, does his job well and is a threat in the air.
He has been pivotal and so impressive throughout Celtic's Champions League campaign, typified when he scored the opening goal during their fantastic win over Barcelona.
5) Maxime Gonalons of Lyon
Another French defensive midfielder, and he has arguably been the best of the lot this season. He is currently the captain of Lyon, who sit 2nd in Ligue 1 behind PSG. For a 23-year old to captain a big club like Lyon, you must be talented. He has 6 caps for his country, and continues to produce good performances week in, week out.
In my opinion, he is the ideal candidate. Not only can he defend but is also a very neat passer of the ball, and at 6'2″, is a danger in the opposition's box, proved by his header against the Spurs in the Europa League.
If it was up to me, I would go for Fernando, mainly for his experience and intelligence of the game. He knows the role he plays so well, and is everything Arsenal are currently missing in their midfield.
Who would you pick?