The 17th edition of AFC Asian Cup is going to held between January 5 and February 1 at the United Arab Nations. Total of 24 teams are split up in 6 groups and the teams will compete against each other in the first round which is the group stages of this tournament.
South Korea were the inaugural champions of this competition, but have won only twice till date. Japan has lifted this accolade most numbers of times with four titles. The current Champions of this tournament is Australia who lifted the trophy in 2015.
With just a few days to go to the 2019 edition of AFC Asian Cup, the 24 participating teams have announced their final 23-man squads. As always, there were quite a few surprises with the squads.
In this piece, we shall look at the five key players who will be missing this tournament.
#5 Aaron Mooy (Australia)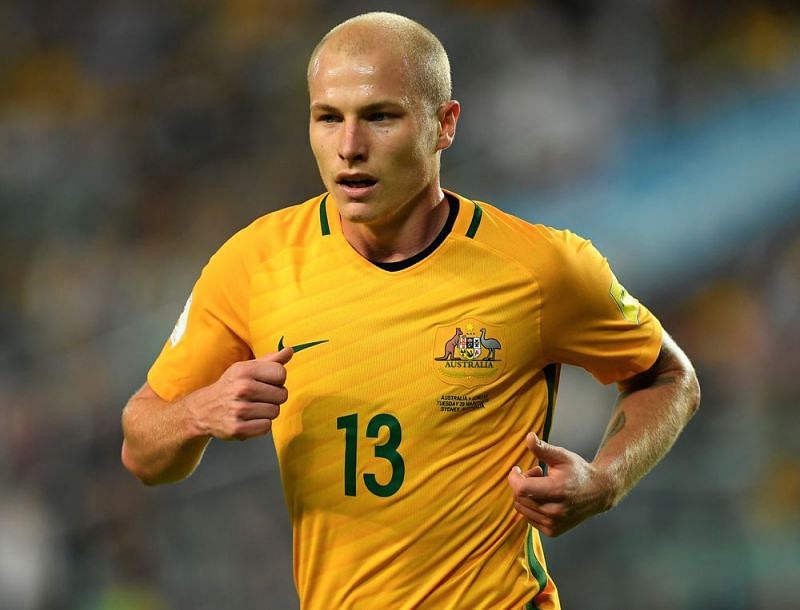 Huddersfield Town midfielder Aaron Mooy has been left out of the squad because of medial ligament injury which he suffered in early November. He was hopeful that he would recover in time, but his rehabilitation took a much longer time than expected.
The midfielder has been an important player for both his club and country in recent times. It has been a tough time for his club as they sit in rock bottom of the Premier League and he is forced to sit on the sidelines and watch them.
The 28-year-old has played 39 times for Australia and has scored five goals in the process. He has not played in the Asian cup before but his reputation over the last three years has grown tremendously. Aaron Mooy was not a part of the 2018 Australian World Cup squad.
Aaron Mooy has the ability to control the game in the middle of the park and Australia will definitely miss him in the competition.
#4 Ali Al-Habsi (Oman)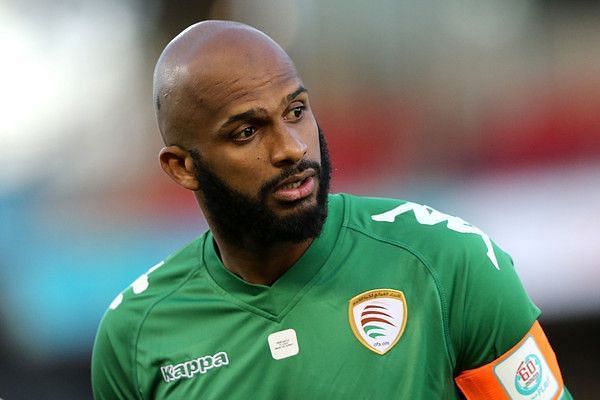 Ali Al-Habsi has been forced to be withdrawn from the squad with an injury. The 36-year-old, who has won 120 caps for his nation will not be taking part in this upcoming edition of the Asian Cup.
It has been a great year for Oman football as they have stayed undefeated throughout the year. Despite not having a good track in the Asian Cup, head coach Pim Verbeek is confident about the prospect of lifting this trophy even without their skipper who has been crucial to the nation's success.
Al-Habsi is a known figure in English football, having played there for more than eleven years with Bolton Wanderers, Reading and Wigan Athletic. He has played in three Asian Cup editions so far- 2004, 2007 and 2015. Ali Al-Habsi is replaced by the 30-year-old Faiz Al-Rushaidi.
#3 Shinji Kagawa (Japan)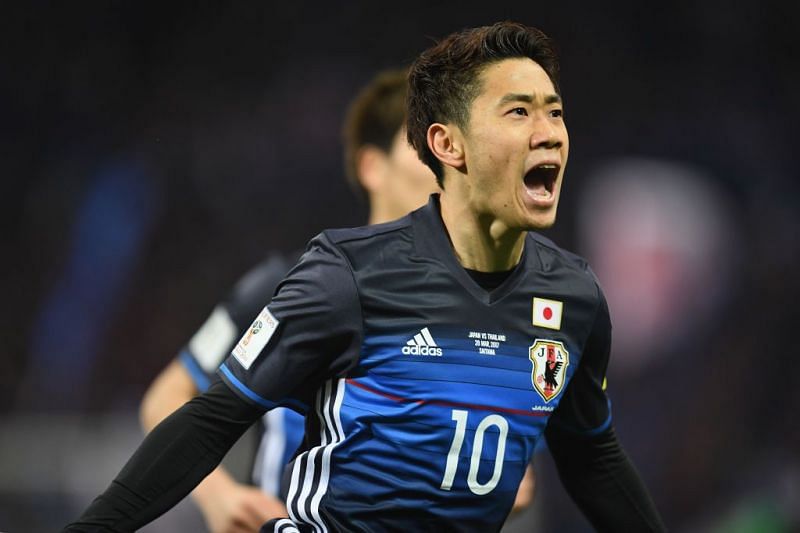 Shinji Kagawa has been struggling for game time at Borussia Dortmund and manager Hajime Moriyasu has decided against selecting the attacking midfielder for the 2019 Asian Cup. Hajime Moriyasu has decided to go with a young squad for the tournament and left out some of his star players.
The 29-year-old has 95 caps and has scored over 30 goals for his nation and recently scored in the 2018 World Cup too. He has played his part in two Asian Cups so far, winning one and losing the other in the quarter-finals.
Many experienced players including the likes of Shinji Kagawa was left out of Japan squad, but the manager has included the Werder Bremen striker Yuya Osaka, Southampton centre-back Maya Yoshida, and Galatasaray defender Yuto Nagatomo.
#2 Keisuke Honda (Japan)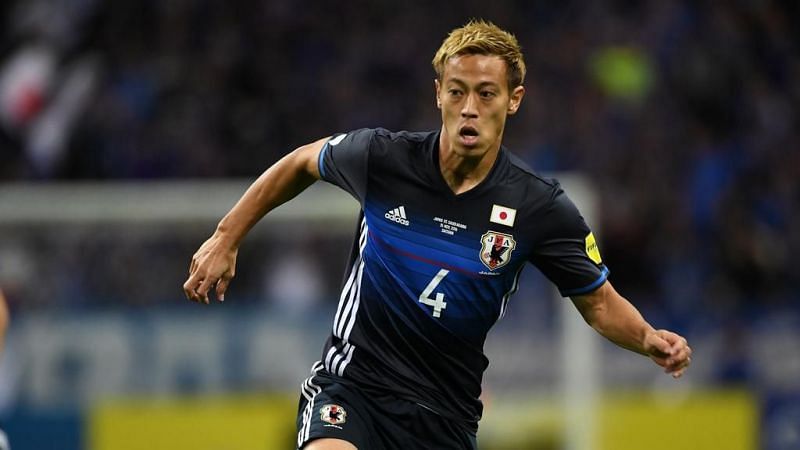 Japan's Keisuke Honda decided to hang up his boots following the World Cup exit in the round of 16 in Russia this year. He made his debut against Bahrain in a FIFA World Cup Qualifier in 2008.
The 32-year-old has won 98 caps for the nation during the last decade. The Japanese International was able to score 37 goals during this period which made him one of the most destructive players in Asia for quite some time.
He has featured in three World Cups for his nation and was able to find the back of the net on all three occasions. Also, he took up the field on a couple of occasions for Japan in the Asian Cup and was able to lift the trophy once. A player of Honda's caliber will be a huge miss for his team.
#1 Tim Cahill (Australia)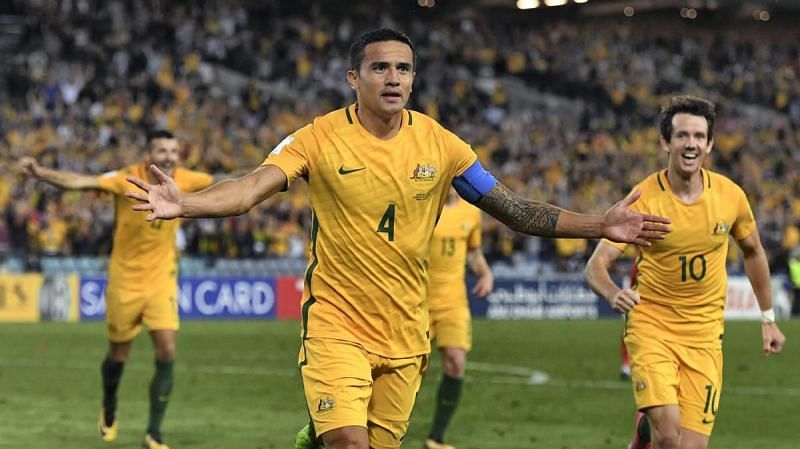 Tim Cahill is one of the stars who is recognized throughout the world for his exploits at Everton and also for the services to his national team.
One of the greatest Australian footballers of all-time, Cahill has won 108 caps, which is the second best and has netted a record 50 goals for his country.
Australia's top goalscorer of all-time, Cahill has scored in three different World Cups. He has scored five goals in the FIFA World Cups. He lifted the OFC Nations Cup in 2004 and Asian Cup in 2015.
He has featured in three Asian Cups before, ending as a Quarter-finalist, runners-up, and a Winner. The Australian has had success throughout his International career and the Aussies will miss his service. Cahill is a kind of player who can never be replaced.