Aston Villa vs Tottenham Hotspur: Five talking points
894 //
27 Dec 2012, 18:51 IST
It was yet another miserable outing for Paul Lambert's inexperienced side, as their thrashing at the hands of Chelsea was compounded by a 4-0 defeat in front of home fans to Tottenham Hotspur. Resilient parking of the bus in the first half was replaced with attacking ventures in the second half, and created the space for Tottenham to counter-attack. Jermain Defoe scored the opener, and Gareth Bale grabbed a hat-trick in this match of two different halves. Here are the five main talking points.
Inexperience lets Villa down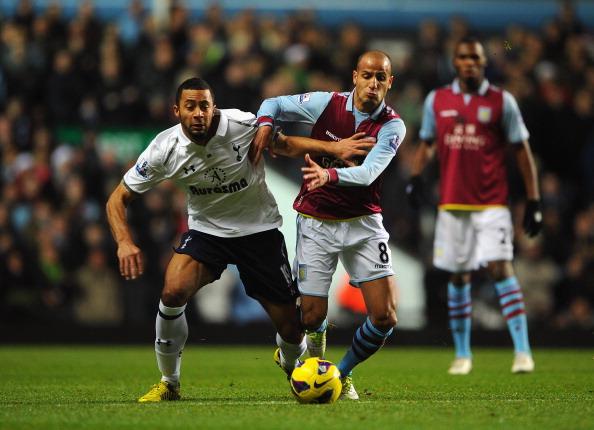 If there's one thing to be said about Paul Lambert's injury-hit side at the moment, it is that they are a bunch of young players coming to terms with life in the top tier of English football. After their insistence on attack against Chelsea saw them fall to an 8 goal defeat, one would have expected a better performance from them in front of their home fans. Instead, a resilient first half display made way for a loose defensive performance in the second, where they simply allowed Gareth Bale too much space and showed lax marking. Unfortunately for them, the Welshman was in no mood to be generous in Christmas spirit, as he made the most of his chances to bag a hat-trick for himself and condemned Villa to a 4-0 defeat.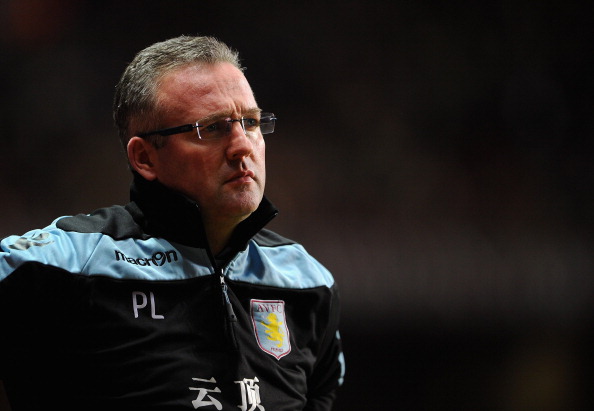 Paul Lambert made the right choice to send out his players with the instruction to park the bus and soak up pressure. It was a tactic which had worked well for Stoke at White Hart Lane over the weekend and worked just fine for Villa in the first half. Although Tottenham had 15 corners to their name, Brad Guzan made some good saves to keep scores level at 0-0. However, with Villa fans beginning to voice their displeasure at the end of the first half, Lambert decided to send on Albrighton in an attempt to chase the game for 3 points. It was a tactic that backfired for the former Norwich boss as Villa were twice hit on the counter-attack by Spurs before Bale added two more, taking full advantage of the poor marking. Whether they would have been better off trying to see out the match for a draw is a question that Lambert will ask himself over and over again.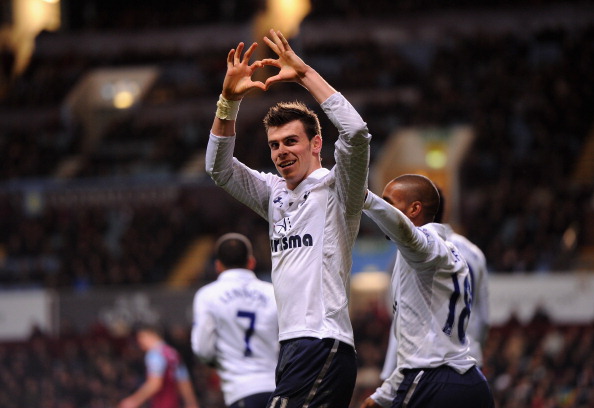 The Welshman proved yet again why he is such hot property and why top clubs across Europe would jump at the chance to sign him up, with a well taken hat-trick boosting his credentials. One goal in particular where Bale flicked the ball past Clark, accelerated at breakneck pace, rounded Guzan and rolled it into the net, was simply wonderful to watch as a man in prime form demonstrated how good he can be. Credit goes to Bale for putting himself into good positions in the box for his other two goals as shoddy marking from Villa let him beat Guzan, and claim a hat-trick. He will be vital to Spurs' chances of making it to the Champions League next season, something they were deprived of this year, in spite of finishing fourth in the league.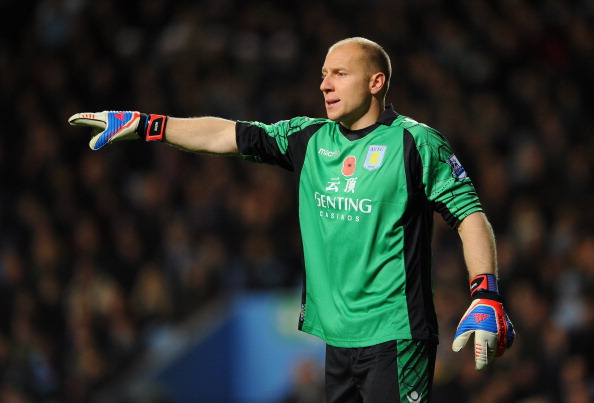 Emerging as the only player to have redeemed himself in the game against Chelsea, in spite of conceding 8 goals, Brad Guzan put in a good performance yet again, particularly in the first half. With 5 good saves to his name, the American 'keeper was left helpless in the second half while his defence found themselves in shambles. With the veteran Brad Friedel watching on from the Tottenham box, his namesake and countryman, Guzan pulled off saves that were worthy of denying some fantastic efforts, sparking off ideas of how good he would be behind a defence that actually held together. Definitely one to watch out for in the near future.
The return of Scott Parker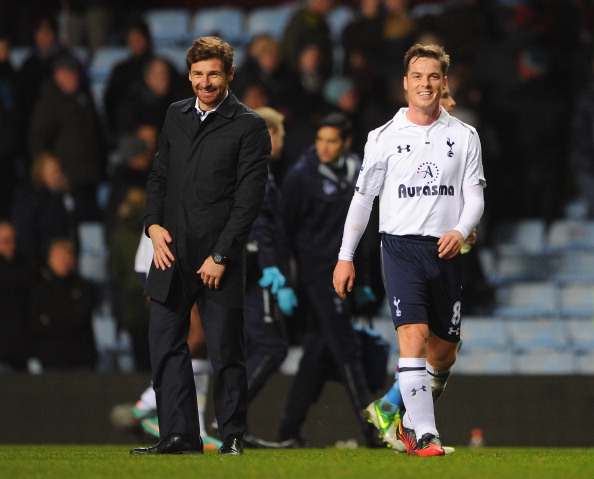 Though having made two appearances for only a handful of minutes in the Premier League in recent weeks, Parker played his first real part for Tottenham with an appearance of over twenty minutes at Villa Park. While the impact may not yet be fully realised by most, one only needs to look at their first half performance against Villa and their game against Stoke to know why Parker is crucial to Spurs. Struggling to get past stubborn defences and breaking deadlocks, Spurs need a creative midfielder who can find those little spaces and pick out the runs from attacking players if they are to challenge for a spot in the top four. Scott Parker provides all that and much more for the cockerels, and the return of a player of his class is simply a Christmas gift to the footballing world.