Atletico's Simeone denies change of tactic led to defeat
670 //
02 Dec 2012, 18:12 IST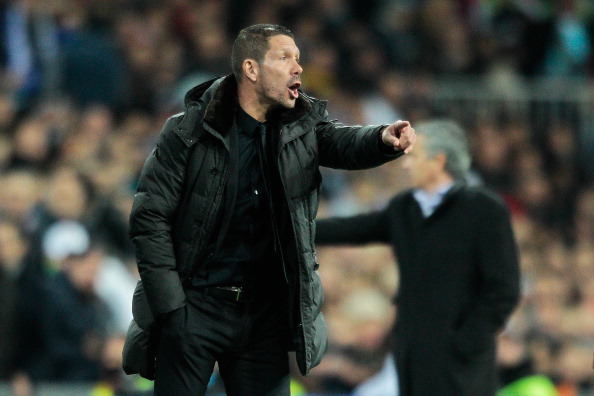 Madrid - Atletico Madrid coach Diego Simeone has denied that his side had betrayed the football they had been playing all season as they were beaten 0-2 by Real Madrid.
Atletico had suffered only one defeat all season and had high hopes of ending a run of 23 Madrid derbies without being able to get the better of Real Madrid, reports Xinhua.
Those hopes were ended by goals by Mesut Ozil and an opening free kick from Cristiano Ronaldo but most of all the game will be remembered for the physical approach adopted by Atletico and the lack of good football on view in the 90 minutes of a game constantly interrupted by fouls and exaggerated reactions from the players of both teams.
Atletico were the side most to blame and their attitude was perhaps reflected by Simeone's decision to start with bruising central defender Cata Diaz in place on the more technical Felipe Luis. Simeone, however, denied his side had changed their philosophy.
"We didn't progress in attack and that is why we lost," said the Atletico Madrid coach Sunday.
"We played with two strikers to try and find more depth and with two wide players to open up the pitch but in the first half we didn't have more chances than from a free kick. We did well until the first Madrid goal (16th minute). They had not had a shot and it was a great goal from Ronaldo and after that it was a lot harder but we didn't lose because of psychological reasons," said Simeone, who added that his side would keep on working and try again in the next meeting.
Real Madrid coach Jose Mourinho didn't speak to the press post-match and it was down to his assistant Aitor Karanka to discuss the performance and the result.
Karanka said the Real Madrid players had known it would be a tough match and especially important given that it came off the back of a 0-1 defeat away to Betis. He said wins always strengthened morale and praised Cristiano Ronaldo, who apart from opening the scoring also saw two shots hit the woodwork.