Bayern Munich 3-2 Barcelona: Five Talking Points
4.67K //
13 May 2015, 05:02 IST
Barcelona reached their record 18th Champions League final despite losing to Bayern Munich in the second leg of their semi-final. Pep Guardiola's hopes of reaching his first Champions League final received an early boost after Medhi Benatia's goal made it 1-3 on aggregate. But any hopes of a comeback were firmly dashed when Neymar scored twice in the space of 15 minutes to give the Catalans a 5-1 lead going into half-time.
Although the hosts did their best to make it a competitive game, goals from Robert Lewandowski and Thomas Muller weren't enough as the Bavarians won on the night, but Barca still progressed to their first Champions League final since 2011 on 6 June, where they will face either Real Madrid or Juventus.
Here are the major talking points from the game.
Hope kills Bayern off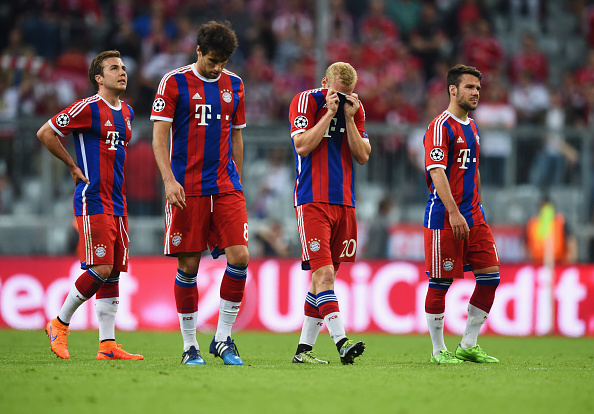 The worst thing you could give a dying man is hope, for it is the hope that kills you. In that regard, the worst possible thing that could have happened for Bayern is for them to get an early goal and increase their slim hopes of progressing to their third Champions League final in four years.
Unfortunately Benatia's early goal lulled the hosts into believing that it was still possible and that the defence which was ruthlessly exposed last week could hold on if they went out and attacked, when all evidence pointed to the contrary. And it is that hope which made Neymar's brace all the more difficult to endure for the Bavarian crowd, who had turned out in numbers. In hindsight, a 3-0 scoreline was unlikely to be overturned, even if it was by the tournament's top scorers, but it is the hope of a comeback that came along with the opening goal that will make this exit a difficult pill to swallow.
Ter Stegen wins the battle of the German keepers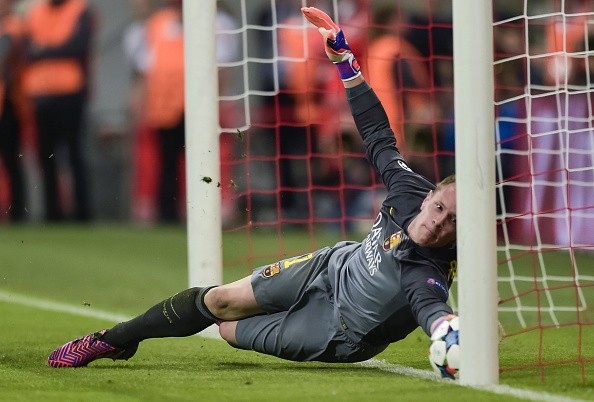 While there is no doubt that Manuel Neuer is the best goalkeeper in the world at the moment, on Tuesday, he wasn't even the best keeper on the pitch. Unfortunately for Bayern, the German World Cup winner was unable to keep the visitors at bay like the previous week and it was his compatriot Marc-Andre ter Stegen who left the Allianz Arena as the better keeper on show.
The 23-year-old shot stopper signed from Borussia Monchengladbach showed just why the £10m the club paid for his services last summer was a bit of shrewd business indeed. A one-handed block to keep out a Lewandowski shot, before scrambling frantically to stop it from going in and an excellent save from Muller clearly demonstrated that he has the ability, agility and the temperament needed to become a world-class keeper. To top it all off, he is just one win away from becoming a European champion, something Neuer didn't achieve until he was 27.
Bayern restore pride, but not parity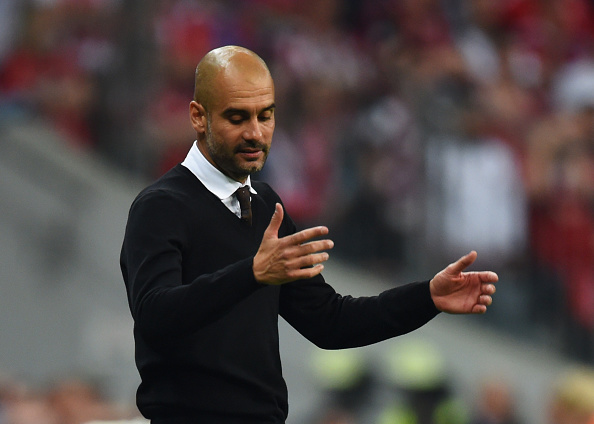 2-1 down at half-time and 5-1 down on aggregate, you would have expected the worst for Bayern. If their task wasn't hard enough, then Neymar's brace before half-time made it even harder as Pep Guardiola's side had to become the first side to put six past Barcelona since 1994. If a comeback seemed unlikely, the chances of it being revenge for the Catalans' semi-final defeat to the Bavarians in 2013 was on the cards.
But instead Guardiola's side showed plenty of character, to not only come back and level things, but also go in front and deny the visitor's their 10th consecutive Champions League win. Although it was eventually in vain, the hosts can certainly take plenty of pride from their second-half performance, in which they never once gave up or thought that the game was beyond them.
While the first-leg deficit was too difficult to overhaul in the end, credit must be given to Bayern for not sitting back and accepting their fate and instead going out trying to win the half and the game, if not the tie.