Bayern Munich lose Arjen Robben to injury
1.99K //
23 Mar 2015, 12:23 IST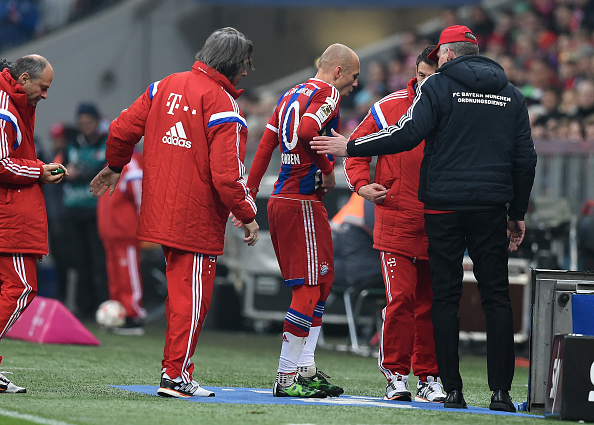 Munich, March 23 Bayern Munich forward Arjen Robben will be sidelined for a few weeks due to an injury.
Bayern did not only suffer their second defeat of the season on Sunday but they also lost their key player Robben, who ruptured his abdominal muscle during the clash against Borussia Monchengladbach, reports Xinhua.
According to club doctor Hans-Wilhelm Mueller-Wohlfahrt, Robben will be out of action for a couple of weeks.
"It wasn't a pleasant evening for us, but what is even more unpleasant is the fact that Arjen is injured. This is at least as bad as the defeat," Bayern's CEO Karl-Heinz Rummenigge said.
Bayern remain on top of the Bundesliga standings with a 10-point advantage over second placed VfL Wolfsburg.