Benitez: Bane or Boon?
952 //
24 Nov 2012, 16:30 IST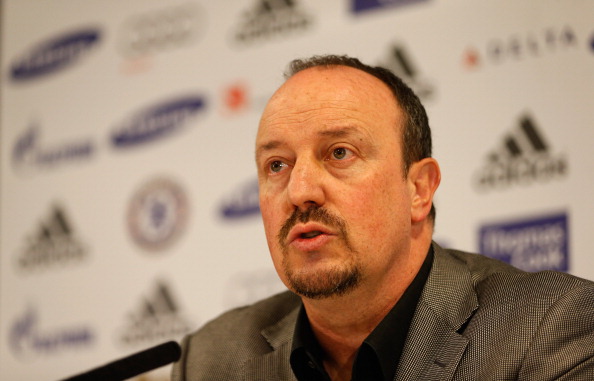 The sacking of the beloved fan-favourite RDM came as a shock for quite a few. However, the appointment of Rafael Benitez , who once swore never to join this very club, came as a bit of a rude jolt to most of the fans.
The apprehension faced by many fans relates to his horrid (to put things nicely) stint with Inter and his almost dismal run with Liverpool. True, that he helped Liverpool achieve another Champions League title, but apart from that he faces slack over his time at Liverpool.
Roman Abramovich's mentality to sack managers once things start to go a bit wayward has left many a fan fuming. Many say though, that the arrival of Benitez will, finally, reignite the lost spark of Fernando Torres. If that happens, I'm sure with the midfield prowess that we posses and with our hitman finally firing, we'll once again be at the top of the table.
The statements made by Benitez are a tad encouraging.
Benitez claimed it took him just one training session to see where Chelsea could improve after vowing to make an instant impact at Stamford Bridge.
Benitez on Torres,"Football is a sport you play with 11 players and sometimes you pinpoint one. But if the striker's not scoring too many, the rest of the team have to maybe create more chances for him."
"I don't need to talk too much to Fernando because he knows me and what I'm looking for. My idea isn't just to improve Fernando but the whole team. I can't just focus on him. But when I look at him, I see a player with commitment and a desire to improve, just as I do when I look at the others."
However, he didn't refute the possibility of Chelsea Legends Lampard and Cole leaving the club in the winter transfer window. This is what he said,"I think so. I don't have all the information and it's not fair to tell me I'm only here for seven months and then expect me to have an influence at the club over the next two or three years, but I think that's the case at the moment."
The arrival of new players in the winter window will also be a challenge for him. With big names like Atletico striker Falcao, Willian and many more being linked to us, it wouldn't be a surprise to see Sturridge leave and the Colombian hitman changing to blue.
At the end of the day, we, the fans of the club, want to see the club move in the right direction. The Sunday game against City will provide us with a lot of insight about his methods. Until then KTBFFH!