Benitez blames Czech teenager for troubled Chelsea reign
1.01K //
29 Mar 2013, 13:49 IST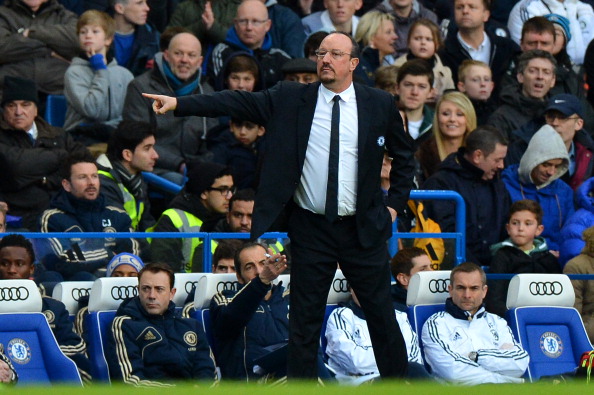 Chelsea's interim manager Rafael Benitez has blamed a Czech blogger for his troubled time at the club. Benitez took over Roberto Di Matteo and has been booed by the Blue's fans ever since.
The Spaniard had said that he would never take the Chelsea job out of respect for his former club at Liverpool and these comments have haunted him ever since he succeeded Di Matteo.
"You can have one person in the Czech Republic, making up a quote and saying 'Rafa said this', and then it's repeated over and again," Benitez told the Daily Mirror. "It becomes 'the truth', even though it's not true and it was not true.
"The trouble is you cannot change the perception now of people who are on another continent and read on Twitter the opinion of someone else, who has a blog and wants to write something not true. It's impossible.
"All I could do was concentrate on the things I do well, the things that have made me successful. I have done that.
"I try to have the vision of the big picture. If I'm here, it's because I was successful. I have won all the trophies you can win at club level, in different countries and different teams.
"I know my ability and skill, but you cannot change things now, in this society, especially with Twitter and Facebook – they go so fast."
Benitez insists that he has positive support from the Chelsea fans but the truth appears to be something else.
"I have received a lot of messages and emails here at the club," he added. "Fans said; 'You are doing a good job, carry on. We understand the situation. Don't be worried because we are Chelsea fans and can see what you are trying to do.'
 "I think we are doing a great job. Why? Because you can see the team has more balance, has a lot of young players who are learning and progressing in a transitional period.
 "We are pleased with the evolution of the team, but you want to win and finish in the top four to confirm all these things. If we can add a good position in the Premier League and two trophies, it will be much better."