Benitez unfazed by Pep talk
1.03K //
18 Dec 2012, 09:15 IST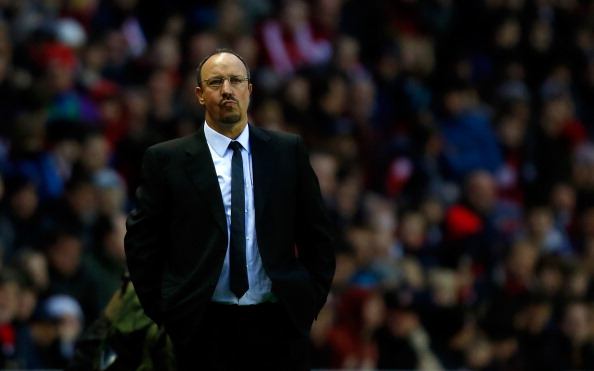 It's common knowledge that Rafael Benitez's appointment as interim manager of Chelsea didn't go down too well with fans still reeling from Roman Abramovich's shock decision to give Roberto di Matteo the sack. Since his appointment, his early and results haven't been too encouraging, but the thinking behind his arrival is that he can get the best out of a consistently
underachieving Fernando Torres
 and that he's merely keeping the Stamford Bridge hot seat warm for the possible arrival of former Barcelona boss Pep Guardiola in the summer.
Guardiola has been out of work since deciding to leave Barca in the summer. Having won everything there was to win at the club several times over, he felt that he needed time to recharge his batteries until a new challenge came along. Working in England may appeal to him, but the sack-happy antics of Abramovich may make it difficult for him to accept any job offer that comes his way, no matter how much money or young talent he gets to work with. However, what about Benitez and his feelings about being little more than a stop-gap appointment?
The former Liverpool, Valencia and Inter boss wasn't too concerned about the threat of being replaced as soon as Guardiola registers his interest in becoming the permanent Chelsea boss. "Everyone is talking about Guardiola – but he's only one man like me. If I'm asked to leave at the end of the season, I'm fine with that as long as I can help the club win trophies", the Spaniard said defiantly. Benitez also believes he can win over fans that were sceptical about his appointment, although early results haven't been too positive.
A visit to the Ladbrokes Sport page reveals that Chelsea's chances of winning the Premier League are not too great, especially with the talent that the two Manchester clubs have at their disposal. If Benitez can keep the Blues within reach of the top two in the next few months, then he should stay until the end of the season. However, that will be tough with the distraction of the Europa League, plus they're a little light up front.