Could Christian Benteke be Didier Drogba's replacement at Chelsea?
2.35K //
09 May 2015, 12:46 IST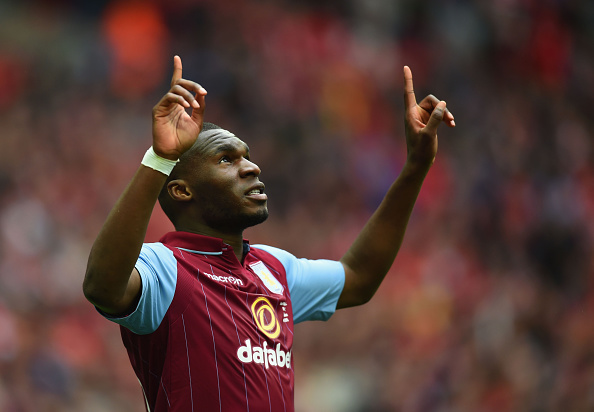 Watching from afar and having seen him revitalised under Tim Sherwood, Christian Benteke in my opinion is the perfect long term replacement for Didier Drogba.
Think back to Drogba in his prime and compare that player to Benteke now and hopefully you can see my point. The more I think about it, the more I personally like the reports that have surfaced today stating that we are "interested" in him.
Benteke is a goalscorer and has more or less saved Villa from the drop. He is quick, agile, strong and a fantastic header of the ball – everything Didier Drogba was!
The reports state that Chelsea would need to pay somewhere in the region of £30m to get him and he would complete the set of striking options we would have for next season.
As you will know, Chelsea are being linked with various names as the general consensus of opinion is that Jose Mourinho is looking to sign a Goalkeeper, Defender, Midfielder and a Forward.
Patrick Bamford is a player that comes to mind and has recently called to be given a chance at Chelsea. The argument to that point is that he has been successful in the lower leagues and the Championship this season, he hasn't been tried out in the Premier League.
I personally believe that if Middlesborough are promoted via the playoffs, Patrick Bamford will stay there for another season to give him much needed playing time and finally, exposure to the Premier League which is more than he would receive at Chelsea.
That leaves us with Diego Costa and Loic Remy. One a goalscoring slugger who is willing to mix things up and fight or play off the shoulder, the other who relies on through balls and his pace.
Now if you add the presence, the strength and the quality of Benteke to the mix, we would have the complete set and three different striking options for the manager heading into the new season.
Benteke has proven himself over and over again. He is the kind of player that can step up to another level at a bigger club that is challenging for trophies.
I cannot see why that can't be with Chelsea!