Boo Boys – Do they really help?
1.12K //
11 Mar 2012, 19:20 IST
I was at Upton Park on Tuesday night watching West Ham play Watford. When that half time whistle went, I was somewhat surprised, as the home side were booed off the field.
This is a recurring theme in football now. I must add, West Ham were second in the league and having a great season following last year's relegation, and also they weren't even losing on the night, but in fact still 0-0 with their struggling opponents. Bearing that in mind, does booing your own team really help?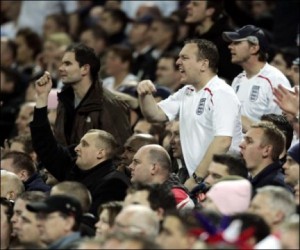 Having spent their own hard earned wages on going to the game, as well as making the effort to travel to the ground, fans are more than allowed to voice their opinions. It can have either a positive or negative effect on the side. Letting them know how you feel may encourage the players to raise their game, or have an opposite effect and knock their confidence.
With West ham, it had a negative effect. The side looked nervous and ending up salvaging a 1-1 draw. Following the game, the players expressed their disappointment at being booed off.
Here are some examples of sides being booed off at half time, and how they responded to their own fans criticism in the second half.
Arsenal v Aston Villa – The Emirates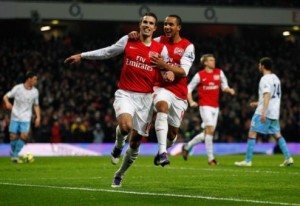 In January 2012, Arsenal were off the pace in the Premiership and under pressure. They entertained Aston Villa in the FA Cup 4th round, seen as a distraction from the league.
However, when Arsenal found themselves 2-0 down at half time, the boo boys let their feelings known, as Arsenal's only real chance of some silverware was slipping away.
The booing may have encouraged the team, and Wenger, to raise their game, as they stormed back to win 3-2.
Birmingham v West Ham – St Andrews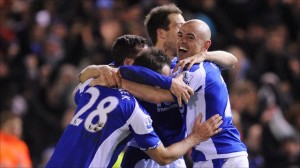 In the Carling Cup Semi Final, 'The Blues', found themselves with a great chance of reaching Wembley. However, after losing the first leg 2-1 away to West Ham, they trailed 1-0 at half time in the return leg.
Needing 3 goals to go through, Brummie fans booed their side off. It obviously got Alex McCleish's side fired up, as an early goal got the crowd rocking again, and Birmingham came back to not only reach the final, but win it.
Chelsea v West Brom – Stamford Bridge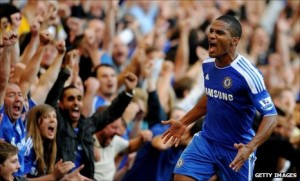 Finally, in Andre-Villas Boas' first home match as Chelsea manager in August, his side trailed West Brom 1-0 at half time. Despite Chelsea outplaying 'The Baggies' in the opening 45, they were booed off, which wasn't the start Andre Villas Boas hoped for, in just his second match in charge.
Maybe seen as harsh at the very beginning of what turned out to be his short reign. They did finish with 3 points, after scraping a 2-1 win. We all know what happened to AVB just 6 months later though.
Conclusion
With even more pressure and importance to win games now, fans do seem to have less patience with players and their managers.
Whether you're top or bottom, there's a good chance at some point in the season, you will be booed off, but players respond in different ways. I guess it's just part of passionate modern day fans.
Written by Tom Winch
Follow him on Twitter @winchy33