Boxing day Football: When Johann Djourou would have got a game
839 //
28 Dec 2012, 19:18 IST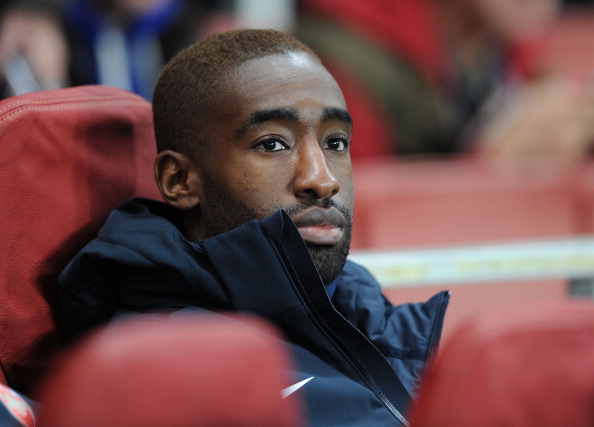 What is the thing in common with the La Liga, Bundesliga, Serie-A and the English Cricket team? They all are on a Christmas Break. Audiences worldwide, having realized the truth about Santa, were now begging for some action during the festive season; and the English Premier League obliged.
Massimo Ambrosini said this summer:
"I hope that he scores at least 15 goals, If he doesn't, I will cut off la cresta. If he scores seven before Christmas, I will pay for his holidays."
When the likes of Stephan El-Shaarawy are on a vacation to Dubai, fully sponsored by Ambrosini, and even Leo Messi doesn't seem cheerful enough to add to his 92 goals for the calendar year, the 'best league in the world' again proved its credentials with 2 rounds of 10 games within a matter of 3 days.
The matchday weekend before Christmas might have seemed clockwork to any watching fan, but non-stop planning and calculations were going on within every team. With the English weather having changed for the worse, all 19 matches played during the last 5 days have been in incredibly slippery and risky conditions.
Such are the times in which the managers have to dip deep into their reserves in order to provide some respite to their first choice players. In other words, the likes of Jamie Carragher, Johnny Heitinga and Johan Djourou finally get some time in the sunshine.
Sadly enough for the Swiss defender though, Arsenal's London derby against West Ham got postponed due to subway trouble.
One would have thought that Boxing day held a huge significance for Americans who have huge discount sales for goods on the 26th, but the conditions within England also tended towards the same. Such was the traffic in West London on Boxing Day that West Brom's manager Steve Clark had to announce his squad through a phone while the Baggies's coach was stuck in traffic.
Both the rounds of football were clearly of contrasting styles. While the pre-Christmas round of matches might have been highlighted by some brilliant defending by minnows such as Reading and Wigan against much more illustrious opposition in Man City and Arsenal, the Boxing day period was mainly dominated by referring decisions.
Both Manchester clubs were left fuming after some disastrous referee-linesman calls, but this time Ferguson did 'a Mancini' and got the 3 points in stoppage time.
Roberto was overly annoyed with the fact that his squad which specializes in scoring late goals was unable to find one against Sunderland, and the goal that the Black Cats scored seemed to have been scored after Zabaleta was fouled on the halfway line. In an explosive post-match interview, the Italian lambasted the referee saying:
"The referee ate too much for Christmas. He was not in good form."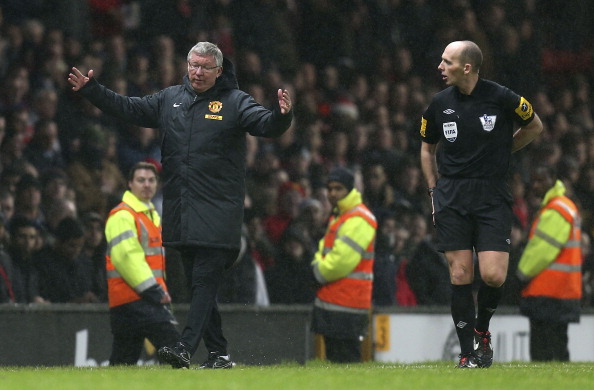 Ferguson could not miss out on criticizing the linesman's decisions and his antics on the touchline just before the start of the second half were almost reminiscent of a certain Joey Barton's frills. Even though Cisse was certainly interfering in play from an offside position, Ferguson's display and also United's performance on the whole was typical of their season so far.
Another team on whom St. Nicholas was not overly kind was Aston Villa. Paul Lambert's team came out for both the games in a newly installed 3 man defence and let in 12 goals in total. Rafa's Chelsea and AVB's Spurs might not get an easier fixture, with Villa's defenders confused about their roles.
A 1-3 score line in a Liverpool-Stoke or a Liverpool-Aston Villa game might have signalled crisis at Anfield earlier, but times seemed to have changed in Merseyside these days. With the blue half of the city placed 4th in the table, the folk at Anfield still seem to be celebrating their Christmas present of seeing Stuart Downing score in the League.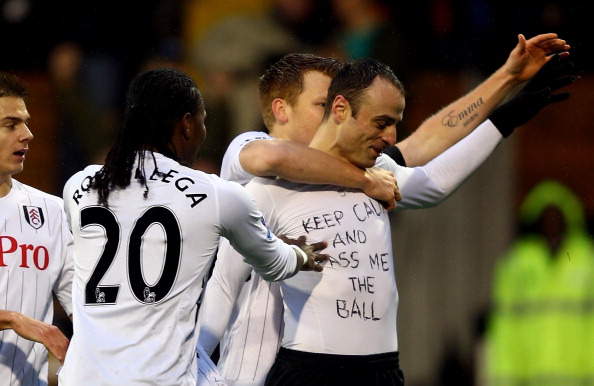 With the world still continuing to exist, it expected some fireworks this Boxing day. And even though the United- Newcastle game brought in some excitement, most of the headlines were stolen by an ex-United man under Martin Jol who seems to the bargain buy of the summer market. Jol's aptly hid his fury at Berba's act, saying:
"He probably thought he would get away with it as he never gets booked. It wasn't the brightest thing to do but he wanted to make a statement.

"He tells the youngsters every day to play with confidence, keep the ball and don't be afraid.

"You need confidence and self-belief to play your football. He wants us to play in a certain style and that is the message he's trying to get across."