BREAKING NEWS: Rio Ferdinand to be fined £220,000 over racism row?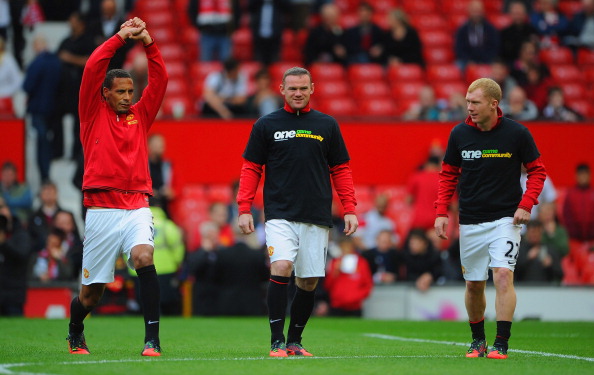 Reports coming in from the United Kingdom suggest that Rio Ferdinand will be fined £220,000 for not wearing the 'Kick it Out' T-shirts all players were supposed to wear before this weekend's Premier League matches by Manchester United.
Interestingly, this is the same amount of fine that John Terry was fined with by Chelsea for insulting Rio's brother Anton.
It may be recalled that Sir Alex Ferguson had issued a diktat wherein all players had to wear the T-shirt before kick off in support of FA's anti racism movement.
Rio Ferdinand believes the FA haven't done enough to fight racism and he made his stance clear by refusing to be a part of this campaign. Ferdinand will appeal against the fine which roughly comes out to be two week's worth of wages.
Ferguson, obviously furious, said :
"We're all wearing the badges and he goes and lets us down. But we'll deal with it, don't worry about that. I'm very disappointed because I said in the press conference yesterday that the players would be wearing it."
Sir Alex had on Friday also criticised Reading player Jason Roberts for refusing to wear the Kick it Out T shirts.
"I do not know what point he is trying to make or if he's trying to put himself on a different pedestal to everyone else. He really should be supporting all the rest of the players who are doing something. He is sending the wrong message."