Bring in the Technology
1.34K //
04 Dec 2012, 20:20 IST
Football, it is a beautiful game. Joga Bonita, as Pele said it. Its beauty is unparalleled, unquestionable and incomparable. Breathtaking goals, mind blowing dribbling, absolutely astounding acrobatics, fantastic finishes, admirable assists, deadly defending and killer keeping.
Yet there is a dark side to this game. And I do not mean Rayo Vallecano vandals cutting the lights because they were playing Real Madrid. I mean the refereeing. It is usually accurate, spot on and precise. But sometimes, the refereeing is marked with controversy. Accusations fly between fans about buying referees, bribing FIFA and other such nonsense. A lot of Internet jokes pop up, a lot of disappointed fans get really angry. Now, it may be a great way to learn new swear words but it certainly doesn't solve the problem at hand, which is contentious refereeing.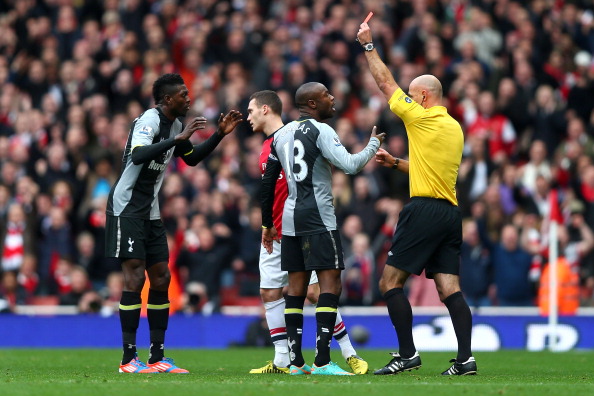 So what happens if we bring in Technology? The T word is loathed by traditionalists and loved my modernists. It includes laser technology for goal line, slow motion cameras, and tablets for the referees.
There are pros and cons. I will highlight the pros, with some examples. Then I will speak of some of the cons. And I bank on you, the Footballing Universe, to help me further with your own take on the topic.
Pros
If we bring in technology, we can rule offside goals, see if the ball has crossed the line, check  whether it was a fair goal basically.
Example: This recent match of Manchester United. They were losing 2-1 but (as usual) they came back to win it 3-2. The winning goal was scored by Javier Hernandez (Chicharito). Now bear in mind, the way I keep my eyes peeled during a match can make an owl hang his head in shame. I didn't notice the winner was offside. Neither did the commentators, until they saw it in Slow-Mo. The referee didn't notice it either. But the players did appeal for offside. The goal was given, despite footage proving it was unfair. And that led to a lot of jeering towards Manchester United. Technology could have prevented this. In fact, the whole 2002 World Cup would have been different if technology had been used!
If we bring in technology, we can properly review the red cards, yellow cards, injuries and dives and decide the right punishment for a bad tackle or see if the player dived etc.
Now the best example is the Chelsea Vs United match, specifically Torres' red card. I never really felt it was a dive. Reviews showed a certain amount of contact. Commentator said he expected the ref to book the MU player. So if the ref had access to a slow mo tablet, he could review the whole escapade and give a perfect judgement. That way, nobody could argue whether it was fair or not. I still don't know what exactly happened, it was so confusing! This also applies for fouls or dives which result in free kicks and penalties.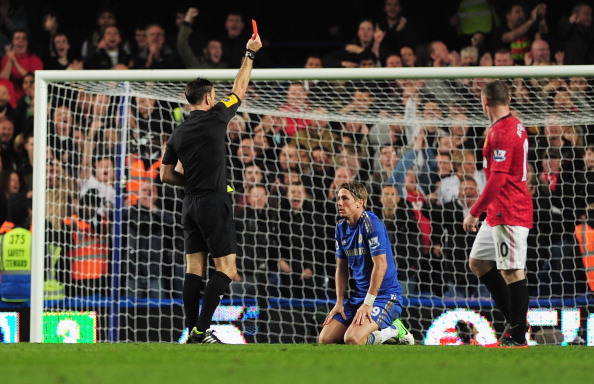 Review handballs, accordingly give penalties and decide whether to card a player for it or not.
As an example, that match where Arsenal got a last minute penalty which would win the match and Arteta couldn't convert it. I was happy it wasn't converted because well, there was no handball!  That was an unfair decision. So if technology could have been applied to review it, maybe the decisions would cause less controversy.
Cons
I cannot give examples here because technology has not yet been implemented. But my friends have helped me by telling me some cons.
The game loses its human touch. Let's face it, we all watch football because of the controversies, the passion, the craziness and the emotion. If technology were implemented, it would become flaccid, boring and no fun.
The linesmen would lose their jobs! Fair point. As it is, Europe is reeling in an unemployment crisis! Truth be said, if we have cameras to check offside decisions, what will the linesmen do?
Potential for time wasting is quite high. Everyone will demand a review, and that will waste everybody's time, from fans to players to referees.
It may reduce the skill factor. Consider this. If you are allowed to carry books in the exam, would you study? Then why would referees work so hard, studying every move of the player, when he can sit, relax, have a drink, and just refer it if something happens?
So there you have it. Now you can decide if bringing in the technology is a good idea, or a bad idea.