Can Chelsea play Moses up front?
868 //
09 Nov 2012, 17:20 IST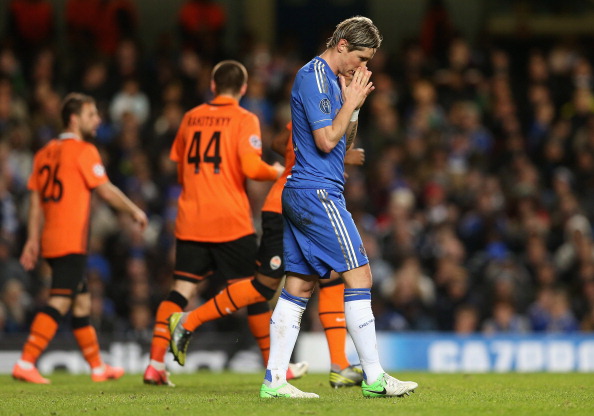 When Fernando Torres walks out to face his former employers at Stamford Bridge on Sunday, he may not be under too much pressure. His form as a blue has been poor to say the least and yet he could look at the game against Liverpool to regain his form that is long lost now. Looking at Liverpool's current form and lack of depth in their squad, he might as well pull off a good performance. Yet there are worrying signs! How long do we stick by a man who Roman paid fifty million for?
Ever since Di Matteo took over, Chelsea seemed like destiny's child. Coming back from 1-3 deficit against Napoli was something not many would've expected, and then to go on to beat teams like Barcelona and then Bayern was truly sensational. In all these victories, Chelsea played with Didier Drogba up front with Torres only playing a bit part role. With Drogba's departure came a new wave of Chelsea attack. The creative likes of Eden Hazard and Oscar joined Mata in the midfield  and suddenly Chelsea looked like a team that could also play attractive football. Di Matteo gave Fernando Torres the leap of faith and put him as the lone striker in his 4-2-3-1 formation, expecting big things from the Spaniard and so far it's not been too good. There have been flashes of brilliance from him, mind you! But how long before Chelsea look at other options?
The fact that the fans have stood by him even when million others mocked the striker and the team for his goal drought is truly commendable. I feel the need for a striker in form more so because of our sparkling mid-field. If Manchester United are credited with the best strike force in the EPL this year, thanks to RVP and the likes, Chelsea undoubtedly have the best midfield this season. The way the trio of Hazard, Mata and Oscar have linked up has been unbelievable and to think the team has had a dream start to the new season on all fronts with an out-of-sorts striker is very pleasing.
But, following an undeserving result against Manchester United at home, followed by a poor draw against Swansea, Manchester United took a narrow lead in the points table. A few days later, the team has come away with a wonderful win over Shakhtar at home in the Champions League , a crucial win that keeps Chelsea alive in the tournament. In both games, the 21-year-old Nigerian Victor Moses stood out for me.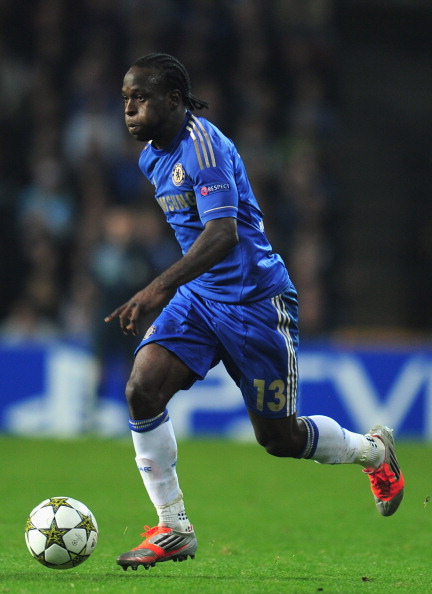 The former Wigan Athletic winger made a switch to Stamford Bridge at the start of this season and has played a bit part role in Chelsea's season so far. The man used to play as a striker for his former club Crystal Palace before moving to Wigan, where he played as a winger. Playing on the right for Chelsea, he proved that he can convert chances and score goals.
Maybe I am over analysing this but the knee-slide celebration after scoring the injury time winner against Shakhtar reminded me of a certain Ivorian who is now in China, making unimaginable amounts of money. It sounds like too big a gamble but can Di Matteo go for it? Can he sell Torres and put Victor Moses up front? Although Roman Abramovich has the financial powers to sanction a big money move for a free-scoring Radamel Falcao or even Alexandre Pato, I would love to see a young, not so famous 21-year-old lead the attack for Chelsea. Now, whether he is worth being a regular feature in the playing XI for a team like Chelsea is a different issue. When the deal for Moses happened, a lot of people criticised it saying he isn't top four material but why not give him a go and then take a call? It may be a very big risk to take but if Chelsea are really looking to re-build, then this could be a good move. With the likes of Piazon and even Lukaku looking to break into the playing XI of the main Chelsea side, a move for a prolific striker like Falcao or Pato will only discourage them and leave them on loans or even tempted for a move away from the side. If Moses does get to lead the line, the others will be encouraged by the fact that form is given precedence over a big name and work towards working their way into the side.
If I were Di Matteo, I'd throw Moses in as the striker against Leeds in the Capital One Cup and see how things go from there. But having said all of this, I will turn up for the game against Liverpool and hope for Torres to score a brace or even a hattrick (Why not!) but if the poor form continues, there should be no qualms about letting him go.