Can Man City handle the pressure?
943 //
20 Mar 2012, 13:18 IST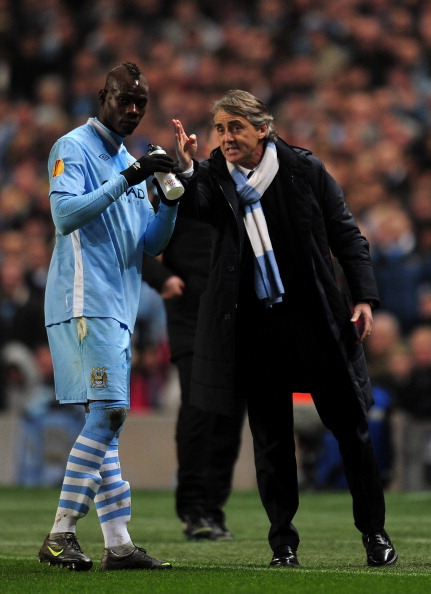 At the start of the 2011/12 season, Manchester City were overwhelming favourites to lift the Barclays Premier League trophy for the first time in over four decades.
And how they lived up to those expectations?  they were scoring goals as though they were shooting at empty nets. And the 6-1 thrashing of their arch-rivals United all but ensured a title triumph for the sky blues as they opened up a five point lead at the top of the league table. And they held it on for nearly six months.
But of course, even with their million dollar mercenaries, they just couldn't handle the pressure that United were putting on them. Matching a win with win, keeping up with the leaders and chipping away at the goal difference, Ferguson kept United in the title chase and Man City finally succumbed after a number of let-offs by United like the home loss to Rovers and the away loss at Newcastle during the festive period.
The loss at Swansea by a goal from Luke Moore was followed by an exit from Europa League, the only other competition City were alive in.
The reason is, Roberto Mancni was never a great manager. His only accomplishments were the signings of Aguero and Dzeko – what masterstrokes they were. But if he had the mental strength to compete with the oldest horse in the business, City would have been sitting comfortably at the top now.
Carloz Tevez's likely return can only cause more confusion and failure at the Etihad, as rightly pointed out by Newcastle legend Alan Shearer. And as for Man United's chances, it's unlikely that they are going to let a four point lead at the top be overturned by an unstable team and its greenhorn manager.
Manchester City could have gone for either of the domestic cups, but Mancini was working under the assimption that his team was going to beat Fergie's team, filled with a delightful blend of youth and experience to the title.
And so, Manchester City will not build on their FA Cup win last year and will finish empty handed this season.