CFC- Coach Firing Club?
792 //
29 Dec 2012, 12:36 IST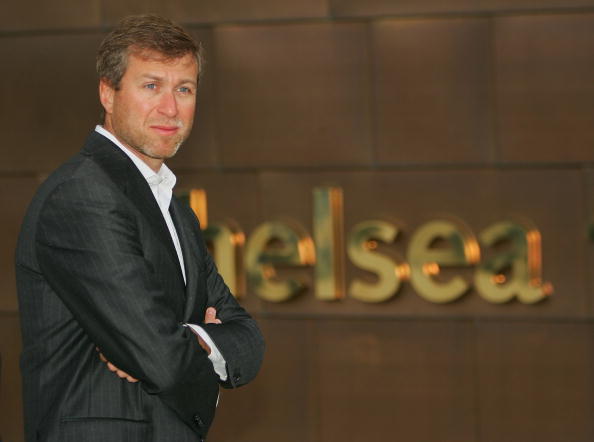 Roman Abramovich, a Russian billionaire, arrived in the summer of 2004 to Stamford Bridge to become the owner of Chelsea Football Club. He has achieved a lot of success including the recent UEFA Champions League in 2012 in Bayern Munich's own backyard. But he has changed 9 managers since he arrived including the greats Jose Mourinho, Carlo Ancelotti and  Roberto Di Matteo.
Claudio Ranieri was the manager in charge when he first arrived. He signed many big players like Joe Cole, Adrian Mutu, Glen Johnson, Damien Duff, Claude Makelele etc and guided Chelsea to 2nd position in the Premier League 2003-04, their best since winning the title in 1955 and also to the UEFA Champions League semi-finals for the first time, but his time came to an end when he lost the semi-finals 5-3 on aggregate after drawing to Monaco 2-2 at Stamford Bridge and then-Porto Manager, Jose Mourinho was to take Ranieri's place.
Roman Abramovich went on to buy former Marseille striker Didier Drogba for a record 24 million. He also bought Petr Cech and winger Arjen Robben. Mateja Kezman also arrived to London. Mourinho made John Terry the team captain after Marcel Desailly retired. He switched to his trusted 4-3-3 formation and started to win the hearts of the fans and guided them to the Football League Cup in 2005. He guided them to back-to-back Premiership titles in 2005 and 2006 and despite not winning the Premier League in 2007,  he managed to win both the League Cup and FA Cup. He  succeeded in buying Andriy Shevchenko, the former AC Milan star. He did not have the best of starts to the 2007-08 Season as he won only 2 out of his first 8 games including the 1-1 home draw against Rosenberg. This led to his exit and this brought about unrest in many players and fans as well. Avram Grant was made his successor.
His first game was a 2-0 loss at Old Trafford to Manchester United. Since then he started to win 2/3 rd of his games and also bought Didier Drogba back to his original best. He guided them to second position in the Premier League, the finals of the League Cup and the final of the UEFA Champions League for the first time. Unfortunately, Chelsea became runners-up in the Football League cup and UEFA Champions League. He was officially sacked 3 days later and replaced by the Brazilian World Cup winning coach, Luiz Felipe Scolari.
He started off with a 4-0 win over Portsmouth but his results in the following games led to his dismissal in just 6 months and Guus Hiddink was named interim manager.
He guided Chelsea to the UEFA Champions League semi finals and the FA Cup Winners medal and rejuvenated Didier Drogba's form and Frank Lampard scored one of the best goals in FA Cup finals. Hiddink wanted to stay with Russia and hence left Chelsea.
Carlo Ancelotti arrived to Chelsea after 6 successful years with AC Milan. Chelsea started their season with a last gasp 2-1 win over Hull City at Stamford Bridge with a Drogba brace. He then started his winning streak and Drogba became the Premier League top scorer for the season as he won the Double with Chelsea for the first time which included another FA Cup. His next season began in flying form as Chelsea raced to top spot five points clear in just 15 games but injuries to key players John Terry, Frank Lampard and malaria to Didier Drogba saw a dip in form. They crashed out of the League Cup and FA Cup to Newcastle United and Everton respectively. Chelsea also crashed out of the Champions League after a 1-3 aggregate loss to Manchester United. In between, Chelsea broke the club's transfer records by purchasing Fernando Torres for a whopping 50 million. A late flurry in the Premier League saw Chelsea in 2nd position before the final big game at Old Trafford. But a 2-1 loss all but sealed Ancelotti's fate as he was sacked from the post. His successor was Andre Villas Boas .
Andre Villas Boas also had a good start to his carrier but a loss at rivals Queens Park Rangers started a dip in Chelsea's form. They lost to Arsenal and Liverpool at home. Villas Boas also was criticized heavily for resting seniors like Lampard and Ashley Cole. Chelsea were on the brink of Champions League exit when they lost 3-1 at Napoli. His final game in charge was at West Brom when a 1-0 loss relieved him of his duties and his assistant Robbie Di Matteo, a former Chelsea legend, was named interim manager. He re installed the Chelsea old guard of Frank Lampard, Didier Drogba and Ashley Cole into the starting line-up. Chelsea's fortunes turned around. Chelsea defeated Napoli 4-1 at Stamford Bridge winning 5-4 on aggregate and went onto the Champions League final after beating Benfica and the defending champions Barcelona. Torres scored the crucial goal in the second leg at the Nou Camp which took Chelsea through. Chelsea added another FA Cup to their medals tally and won the UEFA Champions League for the first time in their history after beating Bayern Munich 4-3 on penalties after it was 1-1 after extra time. Di Matteo was given a two-year extension as Chelsea's boss.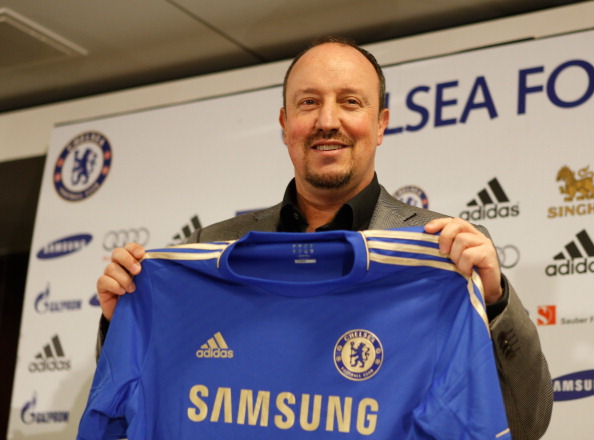 Chelsea again started from where they left off and raced to a 4-point lead at the top of the table after 14 games. But a controversial 3-2 loss at home to Manchester United began another dip their form. They crashed out of the Champions League in the group stages, becoming the first ever defending champions to do so, which brought an end to Roberto Di Matteo's reign as Chelsea coach. This came as a shock to many Chelsea fans and there was even more shock when Rafael Benitez was appointed manager instead of Pep Guardiola. This brought about many boos among Chelsea fans during games. Benitez was brought to make Torres score, according to sources, which is rightly so after the Spaniard raced to 7 goals in 6 games under Rafael Benitez . Chelsea reached the semi finals of the Football League Cup after thrashing Leeds United 5-1 at Elland Road. He has done well so far. The one question that Chelsea fans must be asking is, 'When will he be sacked?'