There's no denying that Tottenham's 0-1 defeat to Ajax in the first leg of their Champions League semi-final tie was a kick in the teeth for Mauricio Pochettino's side. Their overall performance was poor and to be frank, they were relatively lucky that Ajax didn't score more in what was somewhat of a one-sided first half.
The tie isn't over by any means, though – the two sides play the second leg at Amsterdam's Johan Cruyff Arena on Wednesday night – and while the Dutch side are definitely in the driving seat following their victory on Tuesday, Tottenham simply cannot be counted out.
Here are 3 reasons why Tottenham can still come back and win against Ajax in the second leg.
#1 They've overcome worse odds in the Champions League this season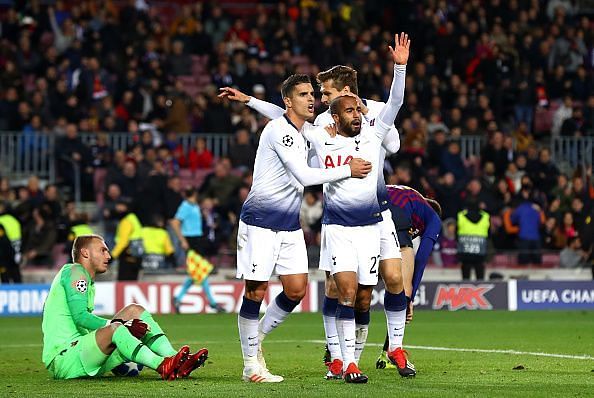 Okay, so admittedly, trailing 0-1 going into a second leg away from home is a tricky obstacle for any team to overcome, particularly when the side in front is a team like Ajax, who have already dumped former winners Real Madrid and Juventus out of the competition this season. But somehow, it wouldn't be an overstatement to suggest Spurs have already overcome worse odds in the Champions League in 2018/19.
Their start in the group stages was utterly woeful, for one; they were defeated 2-1 by Inter Milan and 2-4 by Barcelona, and then only managed a 2-2 draw away to PSV Eindhoven. That left them stranded on a single point after 3 games, 5 behind Inter and 8 behind Barcelona. It looked like their hopes of making the knockout stages were dead.
But somehow Pochettino's men didn't give up, defeating PSV 2-1 and Inter 1-0 to give them a fighting chance of making it through, before an unlikely 1-1 draw against Barcelona in the Nou Camp sent them through by the skin of their teeth, making them only the 8th team in the competition's history to make it to the knockouts after claiming just a point from their first 3 games.
And while their Round of 16 tie against Borussia Dortmund went smoothly – they won 4-0 on aggregate – they were also up against it when Manchester City went 4-2 up in the second leg of their Quarter-Final tie, but somehow managed to edge through thanks to a scrambled goal from Fernando Llorente.
Compared to those two situations? Being 1-0 down going into the second leg against Ajax sounds like a walk in the park – of course there's a chance they can still come back to win!
#2 They were on top throughout the second half of the first leg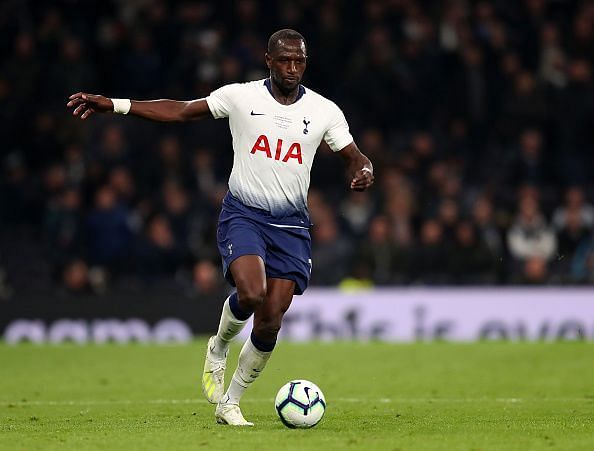 While Tuesday night's first leg at the Tottenham Hotspur Stadium was certainly one of Spurs' weaker performances this year, even in the Champions League where they haven't always fired on all cylinders in 2018/19, it'd be unfair to write the game off as a totally one-sided win for Ajax. Sure, the Dutch side bossed the first half an hour, but once Moussa Sissoko was brought on for the injured Jan Vertonghen, the tide began to turn.
The second half definitely went more in Tottenham's favour, and even if it didn't feel like it at the time, the statistics actually ended up showing that Pochettino's side enjoyed an advantage when it came to possession (51% to 49% admittedly), and also had more shots on goal throughout the game – 12 compared to 10. Essentially, the only reason they didn't find an equaliser was that their final ball was lacking.
So were Ajax light years ahead of them, as some writers have suggested? I'd actually say no; it was a poor showing for Spurs but even then, the game never felt completely out of their reach. And on Wednesday night they're likely to have Sissoko – their game-changer – from the start and may well be able to call on Eric Dier for some more midfield strength. That could allow Christian Eriksen more room to carve out some better chances and if Spurs can score early, then Ajax's lead would be blown away quickly.
#3 Heung-Min Son could make the difference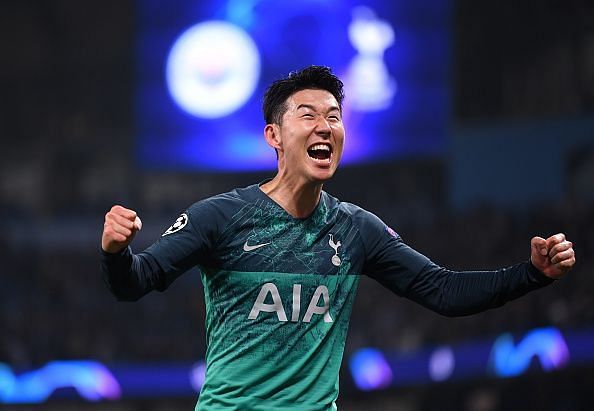 Tuesday's first leg was largely characterised by Tottenham's lack of firepower; although their final ball was definitely lacking, decent chances were also missed throughout the game by the likes of Fernando Llorente and Danny Rose. Thankfully for Spurs fans, Wednesday night's return leg could be very different due to the fact that while star striker Harry Kane is still out, the man who has most ably deputised for him throughout the season will be available.
Rapid South Korean forward Heung-Min Son was suspended for Tuesday's game due to picking up a booking in the second leg of the quarter-final tie against Manchester City, but he's likely to start on Wednesday and he could make all the difference that Tottenham need to turn this game around.
Son already has 20 goals and 7 assists for Tottenham this season – with 4 of those goals coming in the Champions League. And he certainly has a knack for popping up to score important goals too, as we witnessed in both legs against Manchester City, and also when he scored key goals to help Spurs defeat Watford, Newcastle, Leicester and Crystal Palace in Premier League action.
While Llorente – and even players like Dele Alli and Lucas Moura – is less clinical in front of goal, the South Korean is second only to Kane when it comes to finishing capability for Spurs. If Tottenham can give him a chance on Wednesday, he could well score the key goals to send them through this tie.
Edited by Kingshuk Kusari