Champions League Final: Borussia Dortmund vs Bayern Munich - Five key battles
We are just about there, only a couple of days away from the first-ever all-German UEFA Champions League Final, and that too at football's very own home, Wembley. Everyone has been building up for the mega event – fans sprawling London City Centre, UEFA representatives busy showcasing merchandises, club ultras getting their tifos ready in time for the final, and so on. Both the teams must be geared up for the big battle, although the loss of starlet Mario Gotze will be quite a loss for Dortmund. Both teams look battle ready, with Bayern not showing even a single bruise at the end of a record-breaking domestic campaign. Borussia Dortmund came unstuck at home last weekend, but still have much cause for optimism as they fielded a weakened side. The two local rivals will be determined to come out on top at the grandest stage of them all. Here we look at some of the key battles which may determine how the final shapes up.
1. Dante vs Robert Lewandowski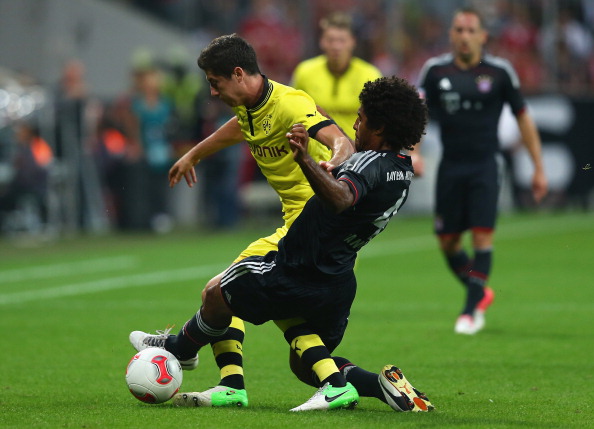 With Lewandowski scoring goals left, right and center in this year's Champions League and Dante providing the much-needed stability at the heart of Bayern's defense, this battle of wits will be won by the one who keeps his nerves on the day. Lewandowski has become an overnight household name with his four-goal salvo against Real Madrid in the semis. Meanwhile, being his first season at Bavaria after signing from Borussia Monchengladbach in the summer, Dante has been a calm influence in the Bayern back line  with his defining performance coming in the two semi-final legs against Barcelona, where he turned up near-flawless performances. On paper at least, this looks as intriguing a battle as can be.                                                                                         
2. Frank Ribery vs Lukasz Piszczek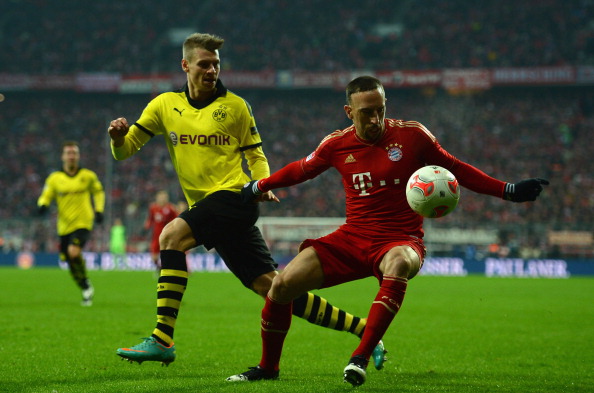 On paper, this battle looks like a mismatch; but in reality, this gets too close to call. Ribery has been one of the most consistent and prolific performers of the season, scoring and setting up goals at will. His ability to rip apart defences with those turbo-charged sprints rattles opposition nerves. But Piszczek is no small pony either, as his marauding runs from the right wing will prevent Ribery from taking a more free approach. But being one of the most fouled players and the team's key playmaker, Ribery would definitely keep Piszczek in place, and the Pole would have to be more selective in his forays forward.
3. Javi Martinez vs Marco Reus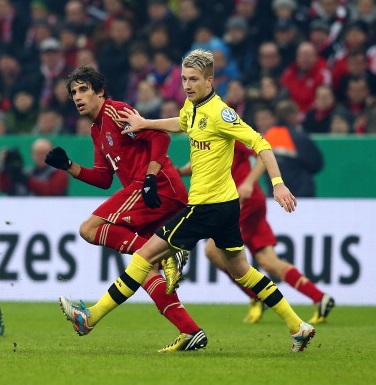 This could be one of the most interesting duels on the pitch. Both young  guns have shown their immense potential and ability throughout the competition, and could possibly put in a match-winning display at Wembley. Martinez's engine never seem to stop as he drags himself from one end to break up play, and then delivers a telling pass to set his mercurial teammates on their way. Reus, on the other hand, has an eagle eye for a key pass and, in the absence of Gotze, will have to be BvB's most creative player. The way Martinez kept Leo Messi and Co. in check, and Reus having instigated so many of those beautiful Dortmund moves against Real Madrid in the semi finals, it would be a really wonderful battle for the fans and neutrals alike.
4. Thomas Muller vs Neven Subotic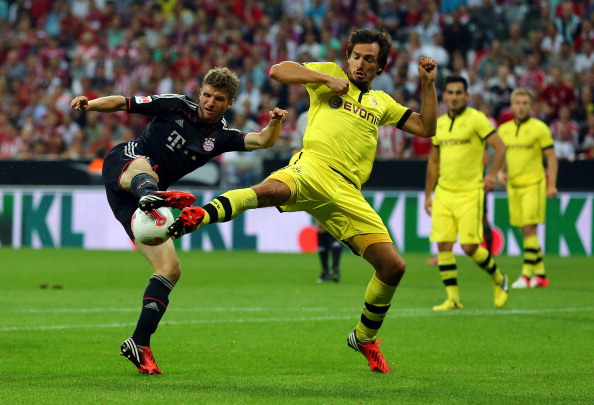 The way Thomas Muller has wrecked havoc in opposition defences, be with his perfectly-timed runs, beautifully weighted defense splitters, losing his marker, or his tidy counter-attacks, they have had no answer to the way they were simply "mullered". His work rate and determination is second to none and instead of mentioning just a single BvB player in the inspirational Neven Subotic, I should have mentioned the entire backline. But nonetheless, Subotic has been steely and a bastion of security throughout the campaign. At times, when the more classy and glamorous Hummels has been erratic, Subotic didn't let his standards drop one bit. His tackle rate is alarmingly high, and his high pass percentage means he likes to work the ball out from the back. But keeping Muller in check would be his biggest test yet, and if he can manage to do that in the final, then there is no stopping Dortmund at Wembley.
5. Jupp Heynckes vs Jurgen Klopp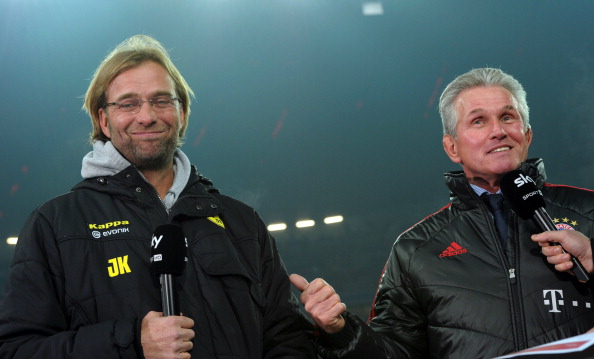 This was always a contest to cast an eye upon, as the two German coaches have never met at the final of the Champions League before. One of them will, in all probability, be heading towards a life after football, while the other's career is only just beginning. Jupp Heynckes has seen and done it all, having won the big ears at Real Madrid in 1998, but famously succumbed at the same stage at Bayern's home ground only last year. Meanwhile, having seen the Bundesliga title wrested back by the Bavarian giants along with some of his stars, Jurgen Klopp is dining on Europe's finest table for the first time. On one hand, we have an old master who has his share of silverware and battle scars and, on the other hand, a rookie trying to show his worth to the world on the grandest stage of them all. An intense battle to look forward to.