Champions League quarter-final fixtures out: What can we expect??
1.97K //
16 Mar 2013, 11:50 IST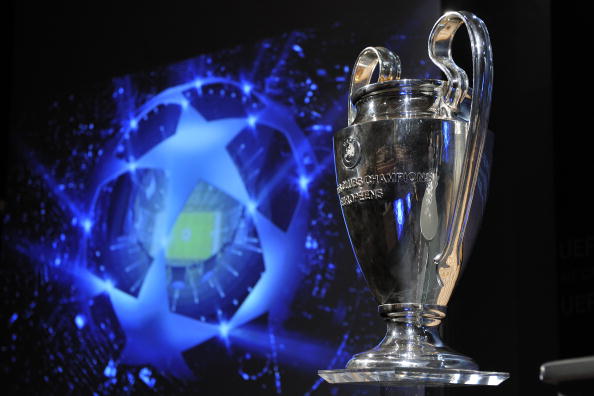 The quarterfinal draw of the UEFA Champions League is out. The draw was held in Nyon on 12:00 CET and the final matchups were Real Madrid vs Galatasaray, FC Barcelona vs PSG, Dortmund vs Malaga CF, Bayern vs Juventus etc… Here we analyse the matchups and the teams involved
Real Madrid vs Galatasaray
After qualifying from the group of death and facing Manchester United in the round of 16, this must be a breather to RM fans. But never underestimate any team, especially one which has made it to the top 8 in UCL. But RM fans will look at it as a cakewalk compared to the challenges they have faced earlier in the tournament. RM are widely being considered as one of the favorites to win this tournament with Galatasaray having utmost an outside chance. Real Madrid would probably go all out for this trophy with the La Liga long lost to arch-rivals Barcelona. Galatasaray, however, has past winners among their ranks like Drogba (Winner with Chelsea in 2012) and Sneijder (Winner with Inter in 2010) and with star striker Yilmaz among the goals, this could become a fight.
Predicted Winner: Real Madrid
Expected quality of the match: Expect a Real Madrid battering, but if Galatasaray get an early goal, we could be in for a watch
Borussia Dortmund vs Malaga CF
Malaga are competition debutants and the fact that they have made it this far in the competition calls for some appreciation. However, they are against Borussia Dortmund, a team widely cited as the next sensation in Europe. The German champions would like to progress as far as they can in this competition, with the Bundesliga already lost to Bayern Munich. The matches would pit Isco against Gotze and co.
Predicted Winner: Borussia Dortmund
Expected quality of the match: Expecting Dortmund to win comfortably but not battering Malaga.
Barcelona vs PSG
Barcelona faces moneybags PSG. Barcelona seems to have rediscovered their mojo after the 4-0 thumping of AC Milan. It would be a good advertisement for PSG (and truckloads of money!) if they could eliminate possibly the best team in the world. It would be a tough task but they do have the players to achieve it, in Zlatan Ibrahimovich, Thiago Silva, Javier Pastore, Ezequiel Lavezzi, etc. Barcelona, on the other hand, would like to reclaim the title which they believe is rightfully theirs. And with the La Liga already wrapped up, expect them to come out in full force for CL. Another brilliant story is the return of PSG star striker Zlatan to Barcelona ,where he is considered to be a big failure and a waste of money.
Predicted Winner: Barcelona
Expected quality of the match: A good match can be expected but if Barcelona play like they did against Milan, then we can expect the tie to be wrapped up in the first leg itself.
Bayern vs Juventus
This promises to be the most exciting of all the fixtures. With Bayern and Juventus having well established their superiority domestically, they would be eager to achieve the same in Europe. Pirlo, Marchisio and Vidal vs Robben, Ribery and Schweinsteiger would battle for midfield superiority. Arsenal broke the recent unbeatable aura of Bayern  and came close to eliminating them and  Juventus would be looking to probe along the same lines.
Predicted Winner: Bayern Munich, but this one is very tough to call.
Expected quality of the match: The best matchup in the quarterfinals. Expect some fireworks!