Chelsea produced one of their best performances under Frank Lampard in their 4-0 drubbing of Everton at Stamford Bridge, as they moved one step closer to securing a top-four finish in the Premier League this season.
Everton's poor away form is proving to be their undoing as they yet again failed to keep a clean sheet away from home. They are yet to lose a game at the Goodison Park since Carlo Ancelotti arrived in the dugout, while they have lost three games now in their travels.
Frank Lampard's men ran riot in the final third, facilitated by poor defending from the Toffees and managed to make the net bulge on four occasions. Their four goals, two in either half, all came from four different goalscorers.
Mason Mount drew first blood in the 14th minute following a swift buildup from the Blues. Just seven minutes later, Pedro, the creator of the first goal turned goalscorer after he coolly finished off a well-worked move when one-on-one with Jordan Pickford.
After the play resumed in the second half, two goals came in quick successions and it took the hosts just 6 minutes to get back on the scoresheet when Willian fired in a shot in the bottom-left corner of the goal after Everton defenders failed to close in on him. The final goal came off striker Olivier Giroud, who stuck his leg out to beat Pickford from four yards, following a corner.
So, with Chelsea moving closer to consolidating a place in the top four with this emphatic victory, here are the major talking points from the one-sided game.
---
#3 Chelsea edge ahead in the race for top-four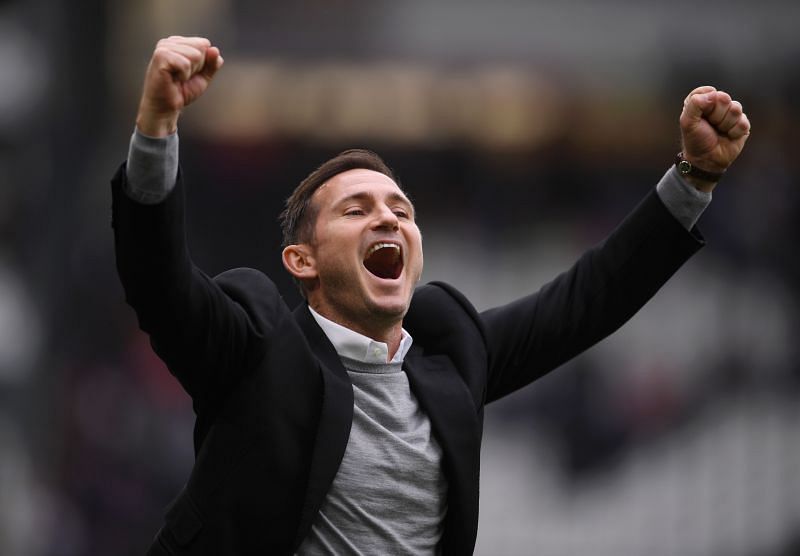 Though the title race in the current Premier League campaign is more or less over, the race for UEFA Champions League qualification spots is only starting to heat up. Only 11 points separate third-placed Leicester City and 10th placed Burnley, so European football spots are all up for grabs in the final two months of the season.
Chelsea moved up to 48 points from 29 games with the win over Everton today, capitalising on Wolverhampton Wanderer's slip up this week, as they dropped points at home against Brighton and opening up a gap of five points between them.
The Blues have a tricky set of opponents awaiting them in the remaining nine fixtures, with Lampard's men set to face runaway leaders Liverpool in May, while they will also go up against Manchester City, a fixture whose date is yet to be decided.
Also, they will have to face fellow top-four hopefuls in Sheffield United and Wolves before the season ends, so they must maintain their form in the top-flight. If today's performance was any indication, it seems they will have no problem securing a fourth-place finish in the league.
---
#2 Everton's unpredictability is a cause of concern for Carlo Ancelotti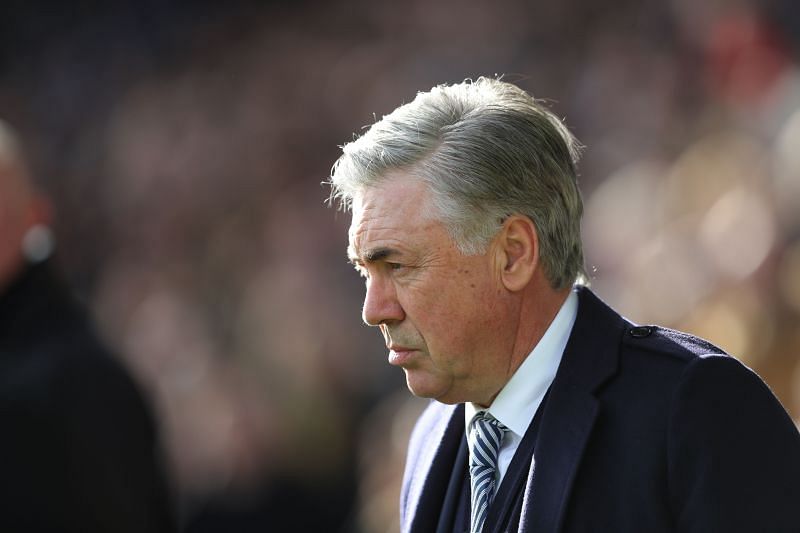 After Everton managed to hold Manchester United to a 1-1 draw at the Goodison Park in their previous outing, no one could've predicted just how poorly they would perform in their match against Chelsea. They had managed to get the better of The Blues in their meeting at the Goodison Park earlier this season, beating them 3-1, but in today's fixture, the hosts remained a cut above the Toffees.
Everton are unbeaten at home since Ancelotti's appointment, but they have been poor in their travels throughout the season. Their first and only clean sheet away from home came in their very first fixture of the campaign at Crystal Palace and this is their worst run without a clean sheet away from home in 16 years.
In the match, there were some glaring issues with the formation and players. The defenders allowed the Chelsea strikers, especially the wingers Pedro and Willian to get into dangerous positions far too often and failed to backtrack them.
They failed to close in on the players in time and displayed poor decision making at times. They were also not helped by the fact that their attackers, Richarlison and Calvert-Lewin did not put in efforts to track back Chelsea players and remained aloof from what was happening in their half.
Consistency is a mark of a great team, which is something that can't be said about this Everton team, who are full of energy in some fixtures, while a shadow of themselves in the next one.
#1 Chelsea hitting form at the right time
Chelsea got off to shaky start to this campaign under new manager Frank Lampard, but have since managed to maintain a decent record in the top-flight fixtures to challenge for a top-four finish.
In the initial phase of the season, the team looked heavily reliant on its youngsters for the spark in the final third, with Mason Mount and Tammy Abraham hitting the ground running. But they suffered a major blow when their top scorer was ruled out in January and the supply of goals drying up for Mount.
It was about time the more experienced players in the squad took up the responsibility of stepping up at a time when the Blues need to be at their best as they prepare for a three-front battle ahead, with an eye of a top-four finish, qualification into the quarter-finals of Champions League and an FA Cup triumph.
In the fixture, though Lampard yet again opted for a young, inexperienced midfield, with the 19-year-old Billy Gilmour starting at the heart of the midfield, he stuck with a seasoned front three. Chelsea's the attacking trio of Pedro, Giroud and Willian played an important role in the victory. The wingers had a goal and assist each, while Giroud connected the play well and managed to score the final goal.
With an unforgiving schedule in this final stretch of the season, the uptick in form of the players could not have come at a better time for the Blues.
Edited by A. Ayush Chatterjee