Chelsea aim to retain U-21 Premier League title
4.35K //
09 May 2015, 16:55 IST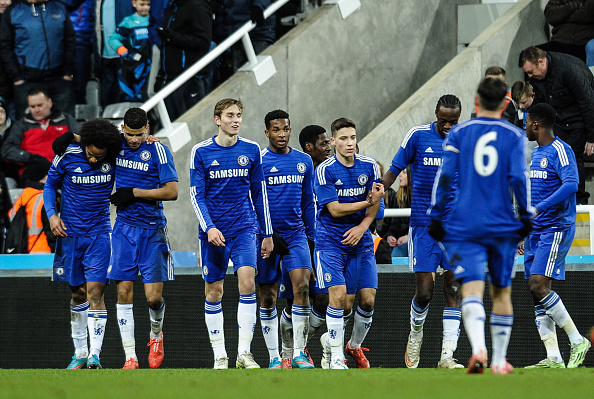 As if there is not enough silverware to show off already at the end of this season with the first team collecting the Premier League title and the League Cup in addition to the U18's retaining the FA Youth Cup and the U19's winning the UEFA Youth League there is a very strong chance that the U21's can retain the U21's Premier League title.
Things looked bleak on this front not too long ago as the team went on a run of four straight defeats where the form dipped and luck went against them. But 3 big wins in a row again Everton, Southampton and Liverpool has sent them back on course for the title.
As things stand Chelsea have three more games to play, away and Sunderland and Norwich and at home to West Ham, the Norwich game has yet to be scheduled having been moved from earlier in the season. The table currently has Manchester United at the top 3 points clear of Chelsea, but we have a game in hand. The goal difference is the same, but Manchester United's last games two are both against Manchester City which will not be easy for them.
It should be pointed out that this is a Manchester United team that at times during the season has played many first team players including Rafael, Ashley Young, Victor Valdes, Robin van Persie and Radmal Falcao.
Despite the dip it has been a very good season for the U21's with Domonic Solanke leading the line and keeping up his impressive goalscoring form having now made 40 goals this season and with games still to go. Charlie Colkett has been another big figure as has Jeremie Boga and Charlie Musonda.
So watch this space as the U21's go for another title.
As it happens the U18's can also still win their league as they are currently in the playoffs. 4 points behind Middlesbrough at the top with a game in hand and 2 games left. Chelsea's last 2 games are against the 2 bottom teams in the group Manchester City and Aston Villa so if Middlesbrough slip up in their last game then Chelsea will be there to pounce.
Here's hoping for another two trophies to join the already impressive haul for the season.