Chelsea - Aston Villa: 5 Talking points
1.04K //
24 Dec 2012, 01:05 IST
It's not everyday that you get an 8-0 scoreline. As Chelsea hammered and smashed a helpless Aston Villa side, we take a look at the five talking points in this one sided game held at Stamford Bridge on the lovely evening two days prior to Christmas.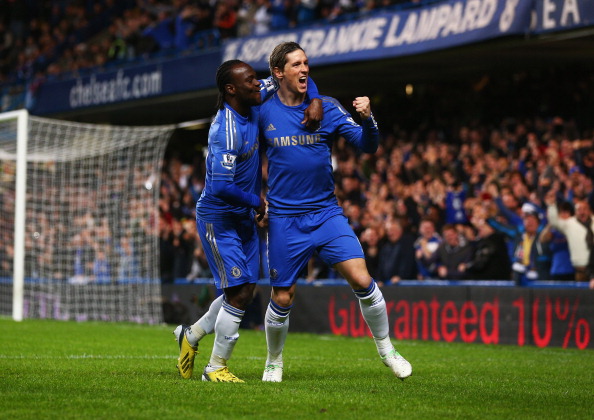 1. Playing David Luiz in midfield
Rafa Benitez is known as a master tactician since his Valencia and Liverpool days. However he came up with another masterstroke by opting to play David Luiz in the central defensive midfield position, and boy did it pay rich dividends. The Brazilian was immaculate during the match and the Ronaldinho-esque free kick from which he scored Chelsea's second goal to double the lead was worth a watch. You don't get to see these kind of goals every day but when you do, sit back and admire.
2. The role of Victor Moses
It gives Chelsea a better shape when Moses clings to the right touchline. Surely one of those reasons why the Blues hammered Villa. Hazard was brilliant, Oscar wasn't too flashy and Mata had a silent game according to his standards. However, Chelsea will get better and better as they adopt this style. Not forgetting the contribution of the Nigerian, Moses was all over the opposition and created spaces in front of goal for Torres and the attacking midfielders.
3. The feel-good factor of Lampard
It's been a long time since Frank Lampard scored for the Blues. But come his 500th game, he was the Lampard of old as immaculate and impeccable penetrating passes right in to the opposition defence set Stamford Bridge alive. His stupendous display will surely be one which the Chelsea faithful will look on for more in the coming games.
4. Torres back to what he does best – scoring goals
Seven goals in the last six matches, matched by a bullet header today; surely the Fernando Torres jokes can now rest in peace. 49 matches under Ancelotti and AVB, he managed to score only 5 goals. Under Benitez though, it's 7 from 6. Surely it's the Spanish and Liverpool connection working for Chelsea. As the season goes by, Torres will score more, I feel.
5. Rafa Benitez
Where have the posters reading "RAFA OUT" gone? If an 8-0 hammering of the opposition isn't enough to bring smiles to the Stamford Bridge faithful, Rafa wouldn't mind though. A tactically astute manager who believes in micro tactics has been a boon for Chelsea, or is it? It was Roberto Di Matteo who played the same team week in and week out, thus driving the team to exhaustion. Rafa has done a good job rotating his squad. Chelsea fans for now can forget the World Club Championship loss and concentrate on the Premier League instead, where they trail leaders Manchester United by eleven points. But it could be cut down to eight as Chelsea have a relatively easy game against Southampton in hand.