Chelsea don't sell garbage: Jose Mourinho after questions asked on selling fringe players
2.91K //
11 Feb 2015, 16:18 IST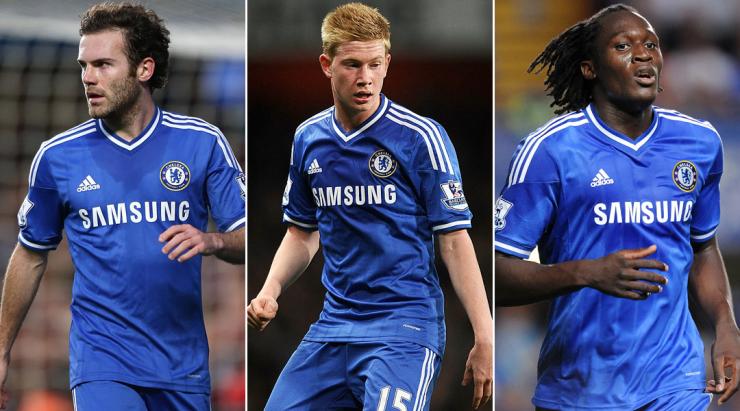 Chelsea boss Jose Mourinho reckons Chelsea's stellar sales record is due to the fact that the club "don't sell garbage," and cited Romelu Lukaku as one of the club's several fine pieces of business. Lukaku was sold to Everton this summer for a sizable £28 million. Mourinho is set to welcome his former striker to Stamford Bridge on Wednesday as Chelsea host Everton.
In recent years, Chelsea has made a hefty profit selling off their fringe players. The sale of the likes of Juan Mata, David Luiz, Andre Schurrle and Kevin de Bruyne has resulted in a considerable swelling of the London side's coffers.
When asked at a press conference why Chelsea's outgoing players were worth so much, Mourinho replied: "Because they are good. We don't sell garbage. We sell top players.
"Mata: world champion. Schurrle: world champion. Lukaku: one of the best young strikers, fantastic prospect. De Bruyne: one of the best young players also. Both playing for a very important national team, probably one of the best national teams for the next decade.
"We sell top players and we get top fees. If we didn't get top fees, we wouldn't sell them because we want to keep them."
Lukaku has nothing to prove at Stamford Bridge: Mourinho
Lukaku failed to make his mark at Chelsea despite excelling during loan spells at West Bromwich Albion and Everton. He was finally sold to Everton last summer. Mourinho however denied that the Belgian would be taking the Stamford Bridge pitch with an intent to prove something to his ex-employers.
"No. I think he proves every weekend that he's a good player," he said. "Nobody has doubts at Chelsea that he's a good player. He has nothing to prove to us. We know he's a good player.
"We know Schurrle is a good player. De Bruyne is a good player. Mata is a good player. But that's football, that's life, that's the market. The players' wishes sometimes (are) to be in clubs where they become clearly the first options. That's football, that's life.
"It's done. It's done. The important thing is if he's (Lukaku) happy. If he is, that's good. From what I know of him, the couple of months we worked together, I think he's happy now. He wanted to play all the time. So I think he has to be a happy kid."
Chelsea injury update ahead of Everton game
Mourinho confirmed that Cesc Fabregas will be available for the Everton game after an injury layoff and John Obi Mikel remains the only injury absentee.
"Injured, we have only Mikel with a little problem in his knee, but he's the only one that's not in condition to play tomorrow.
"After that we have a couple of little things we have to control until tomorrow, but normally not a problem."