Chelsea FC 2012-2013
With the new season soon to come, and the departure of Didier Drogba, Salomon Kalou and Jose Bosingwa, having bought two star players, namely Eden Hazard and Marko Marin in the summer transfer window, the new Chelsea looks like a threat to any and every team on the face of our planet! Here's an individual look at all the players who're more likely to be in the Starting XI :
He has been 'Numero Uno' for Chelsea in that position for a long time now. He's regarded as one of the best goalkeepers in the world and has saved Chelsea from quite a few tight situations (most recently during the penalty shoot-out against Bayern Munich in the Champion's league final and helping Chelsea FC to their first ever Champion's League Trophy; also against Liverpool FC in the FA Cup Final where he made a goal-line save which could have led the game to go into extra-time).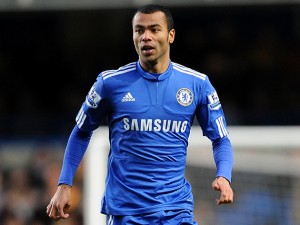 He has cemented his place in the left-back position at Chelsea over the last few years and is regarded as one of the best players in that position in the world. Along with good crossing and great speed, he has an excellent work-rate, makes many important blocks, goal-saving tackles, and also provides attacking support by going forward on the left flank.
Captain fantastic! He has been captain for around 8-9 years now and is greatly regarded as the club's greatest captain having led them to win 3 Premier Leagues, 4 FA Cups, 2 League Cups, 2 Community Shields and 1 Champions League Trophy, he is a brilliant defender (certainly one of the best in the world), and is a certain starter in Roberto Di Matteo's new Chelsea squad.
He has been an integral part of Chelsea's defense since being bought in January from Bolton Wanderers forming a great bond at the heart of Chelsea's defense alongside Captain John Terry. He's more likely to be chosen over David Luiz due to Luiz's risky attempts to beat opponents with skill instead of clearing the ball, also his risky forward runs that enable opponents to make use of space available if they win the ball and go on counter-attack. Not saying that Luiz is a bad player, he's actually very good. I just don't think Central Defense is the right position for him right now. Perhaps playing as a defensive midfielder will suit him more.
After Jose Bosingwa's departure, the right-back position seems vacant and up for grabs and even though CFC already has two players who are primarily right-backs (Sam Hutchinson and Paulo Ferreira) the position needs to be taken care of. Hutchinson has only recently returned from a serious injury which had led him into early retirement and Ferreira is ageing and cannot be used as a regular starter in that position. With all these factors taken into consideration, I have come to the conclusion that Ivanovic will most likely be Chelsea's right-back in the season to come (unless a new player is bought in order to play in that position). He has great technical ability and a brilliant work-rate to go with it. He provides support when the team is on attack and also provides great defensive stability when he plays.
Chelsea's most consistent player last season, his change of pace, awesome work-rate and never-tiring-lungs make him a dangerous player and a must-have for any squad. He's most likely to be played as a holding midfielder this season, and will definitely have a spot reserved in the Starting XI of the squad.
Chelsea without Frank Lampard is like a guitar with no strings! Without his presence, the team would be incomplete. He has been an integral part of the squad for a long time now and I expect him to be part of the Starting XI, despite his age. Apart from providing the required experience in the midfield, Fantastic Frank most probably wants to prove a point (even though he's heavily linked with a move to LA Galaxy, to play alongside former England teammate David Beckham) to the owner and the manager by playing the game like never before and forcing a contract extension that he wants in order to retire from football as a Blue. IF Frank Lampard is played by Di Matteo, it would most likely be alongside Ramires as a holding midfielder, otherwise, chances are that he will be used more as a substitute than being played as a regular starter.
Chelsea's player of the year 2011-12, has fared well in the EPL after his move from Spanish club, Valencia. He has been in great form, and will most likely be played in his preferred position behind the striker, as an attacking midfielder where he could put his creativity and close control of the ball to an even greater use than he did last season.
One of the footballing world's hottest properties is now a Blue. Regarded as signing of the season by most people even before the start of the season, the Belgian who's compared to the likes of Cristiano Ronaldo and Lionel Messi has led the world into expecting great things from him at his new club. He's fast, he's skillful, and he's deadly in front of goal! Also good at taking penalties and free-kicks, Eden seems like the kind of player who wants to be in the spotlight while playing (like CR7) and so, he is expected to score plenty of goals and provide tons of assists. Primarily an Attacking Midfielder, the young Belgian Maestro can also play on either wing.  I expect him to be played on the right wing as there's hardly any player on the Blues' squad who can play in that position.
Most commonly known as 'The German Messi'. His playing style is what makes people draw similarities between him and the Argentine sensation, Lionel Messi.  Power-packed with bursts of acceleration and a bag full of skill moves to leave defenders in their wake! He has shown excellence during the pre-season tour so far, and has also made a statement saying that he wants to provide plenty of assists to the strikers. It would certainly be a great thing if he manages to do what he wants, as Chelsea's forwards haven't been in the best goal-scoring forms. Apart from all this, Marin also has some negatives about him, namely his frail structure. He might not be strong enough to play in the English Premier League as a strong tackle from a defender might just lead to a serious injury. Nothing's for certain though, only time will tell how he will fare. Besides, there was a certain Spaniard with a similar body like Marin who was new to the League last season and still managed to be one of the best players of the League!
11. The final spot of the Starting XI team for Chelsea. Only one man comes to your mind when you think of this position…
Fernando Torres, the 50 million pound flop of Chelsea! Though he hadn't scored many goals last season he provided, and towards the end of the season, scored a brace against Leicester City FC in the FA cup, a hat trick against Queen's Park Rangers (one of Chelsea's rival clubs), the last goal against Barcelona in the Champions League semi-final to ensure Chelsea's passage into the final, and he also won the corner against Bayern Munich in the Champions League final that allowed Didier Drogba to score and give Chelsea a lifeline. Apart from all that, he scored 3 goals and provided 1 assist in less than 200 minutes in the Euro 2012 competition and ended up winning the Golden Boot ahead of the likes of Mario Gomez, Mario Balotelli, and Cristiano Ronaldo.
What Torres needed at Chelsea was a little creativity in the midfield which would enable him to get the ball in the back of the net more often, and now, with Chelsea's revamped midfield after the arrival of Eden Hazard and Marko Marin, he's going to get just what he needed. Considering all these factors, I expect him to be back this season as the goal-scoring machine that everyone knows him to be. Somehow, with the addition of Marin and Hazard to Chelsea's squad, I have a feeling that Torres will end up in the top 5 goal-scorers list of the English Premier League's 2012-2013 season and also add the final piece to his trophy collection, by winning the league!
This is what Chelsea could possibly look like in the season to come:
————Torres————
Marin—–Mata—–Hazard
—-Lampard—Ramires—-
Cole-Terry-Cahill-Ivanovic
————Cech————–
Chelsea FC's squad also has some other world class players, namely, Michael Essien, Raul Meireles, John Obi Mikel, Daniel Sturridge, David Luiz, Lucas Piazon, Kevin De Bruyne, Henrique Hilario, Florent Malouda, Yossi Benayoun, Gael Kakuta, Oriol Romeu, Paulo Ferreira, Sam Hutchinson, Romelu Lukaku, Ross Turnbull, Ryan Bertrand and Josh McEachran.
With a lot of good players present in the squad, it becomes more difficult to manage. Roberto Di Matteo has too many options to choose from while picking the Starting XI for each match and to manage all these players and keep them happy by giving them some game time, he's going to have to use the squad rotation policy. If not that, then he should look to send the young players like Piazon, McEachran, Kakuta, etc., on loan to other clubs where they will get an opportunity to play and better themselves.
So to conclude, Chelsea FC seem a lot stronger than they have been for the past couple of years, their revamped midfield is filled with creative players who're perfect to provide plenty of good balls to the goal-hungry Fernando Torres who will be looking to continue his good form and justify his 50 million pound price tag. The defense also looks stronger than it was last season. From the looks of all this, Chelsea's new line-up consists of a good defense and a brilliant attack, they're certainly moving out of their conventional defensive game into a more fluid, attacking one. They will surely be a treat to watch and I pick them as favourites to win all the competitions in the season to come!