Chelsea FC: The future is bright….Or is it?
876 //
06 Mar 2013, 20:17 IST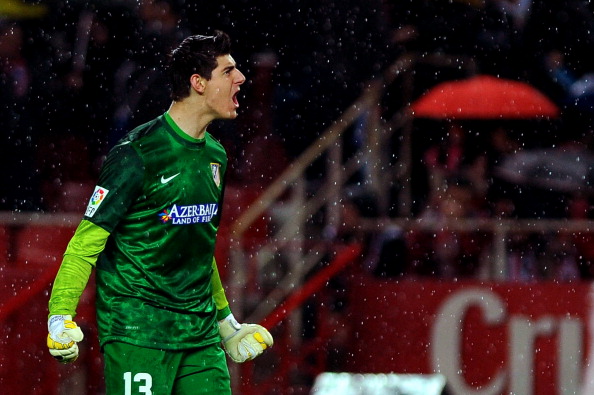 The current Chelsea first team is what some would call a mix of youth and experience. The 'spine' of the team that made up the Mourinho team remains largely intact with Cech-Terry-Lampard-(the departed) Drogba. While a case can made that Terry, and possibly Lampard, aren't first choice starters, they all have big control over the current dressing room. Now, let's compare this 'spine' with one which could take shape in a few years time – if everything goes to plan. Courtois-Luiz-Mata-Lukaku.
6'6? Courtois is definitely going to be a world-class keeper, holding his own for Atletico, but he is also benefiting from a goal keeping academy that produced the likes of De Gea. So I'd say he can equal if not better what Cech has done for the club.
Luiz, despite a shaky start to his career, has matured and I have full faith that he can be one of the best defenders in the world. He has pace, a killer pass and great anticipation. He also has flair. A lot of flair. He will doubtless learn to control his 'crazy' side as his experience grows ever greater. He has shown great composure at times this season, and played well at the back against West Brom.
Juan Mata continues to churn out goals, assists and man of the match performances at an incredible rate. It is hard to remember he is only 24 as he has easily been one of the best midfielders in the EPL this season. Further to that, once we get Kevin de Bruyne back from Werder Bremen, the midfield maestro that is Juan Mata will be able to express himself even more. I see KDB being a replacement for Frank Lampard – playing deep and pinging off long balls up to Lukaku.
No one connected with the Blues can wait for Lukaku to finally return to Stamford Bridge. He leads the goalscoring charts for WBA, and is the highest scoring teenager in Europe this season. The last time a teenager scored more than 10 goals in an EPL season was in 2000-01. He is simply a monster, terrorising the opposition. He has shown at West Brom that he can handle pressure well as he has had to carry the team and has been scoring some very important goals for the Baggies.
This is all very well, but this can only come true if Chelsea stop their ridiculous transfer policy. While it is harsh, I think the best thing to do is get rid of the 'old spine' so we can move on and begin to build towards the future with some real meaning. While the players have all made huge sacrifices for the club, and they have all worked so tirelessly over the years, Chelsea needs to start paying more attention to its youth. The likes of Jeffrey Bruma and KDB have both come out and said they wouldn't mind staying at their current clubs a little longer…
Chelsea's future can be bright, but harsh and ruthless decisions will have to be made. However, if Chelsea's current youngsters, spread out all over Europe, can come together in a few years' time, we will certainly have a trophy-winning side.