Chelsea keen to sign young sensation Bertrand Traore
925 //
27 Jul 2013, 10:16 IST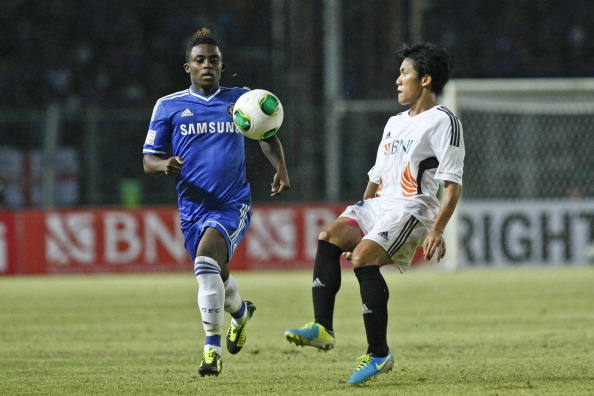 Bertrand Traore has been one of the surprise packages in the Chelsea's pre-season tour of Asia 2013. The 17-year-old is on a trial at Chelsea, and he has been brilliant in the pre-season matches. He has scored two goals in three matches.
Yes, it is only the pre-season against lesser-known opposition, but still he has demonstrated incredible talent to earn the praise of his much popular international stars.
The biggest problem for Chelsea is his work permit. Any player coming from outside the European Union is required to have played more than 75% of the national team matches in the last two years, while his country should also be within the top 70 FIFA rankings.
The latter is not expected to be a problem as of now because Burkina Faso – his country – are ranked 50th by FIFA.
Mourinho continued: "We'll have to wait until he becomes 18 to try to get the permit for him to stay in England. If it's not possible we have to let him go on loan somewhere. "It's fantastic for him to come here and play well for Chelsea."
He is tall, quick, and has a great left foot. He also has a lot of time to develop as well, but it has to be said that these pre-season matches are about 30% of what he can expect in the Premier League and the Champions League.
Gary Cahill, though, has seen enough of him in training to suggest that he is something special. Cahill said, "I know the quality of the training we do and lads like Traoré have come into the games and not looked out of place, which is great. We don't want to get carried away, but he's certainly not looked out of place in training alongside some top international players."