Chelsea-Liverpool: 1-1 is not enough
817 //
12 Nov 2012, 00:52 IST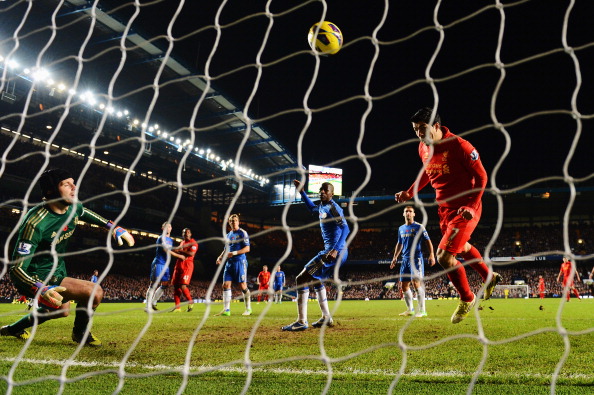 As Liverpool drew and Chelsea failed to win, no one finished in a good position at the end of the day.
Even though Chelsea are in the top four, they are dropping points and both the Manchester clubs are ahead of them. The point difference is only 3 points, but the Blues have earned only 2 points out of the possible 9 in their last 3 games with 2 games at the Bridge. The other thing is that Chelsea is really suffering from a striker crisis, as Torres is not just clicking. Victor Moses scored in last two games for Chelsea, but it is not a long-term solution and obviously the no. 23 has not been used this season like the last one.  Chelsea is mostly relying on set pieces or some precise compact passing with the help of Juan Mata and Eden Hazard. But if you look at the two Manchester teams, they are not out of options with strikers and even when they are having a one-man show, the name of the striker is different.
Today Chelsea should have scored 1 or 2 more goals, but again comes the same problem ,which is telling us that Mata may not score everyday though his miss was terrible at the dying moment of first half today. Now keeping this aside, we will find that John Terry was back after serving his four match ban and scored his first ever goal against Liverpool FC and obviously the first goal in this season with 50th goal for the club. Despite keeping the momentum on their side most of the time, failing to win is being partnered by Terry's injury. So, the result is truly disappointing for them.
Then, I would like to look at Liverpool. After a so-called disastrous transfer deadline day, Lucas' and Borini's injury, depending only on Suarez's goal scoring spree, and suffering a defeat at Anzhi in midweek, they had a lot to prove and play for. But as expected, they were lacklustre in the first half with Suarez being invisible, poor judgement by Agger while marking Terry and some poor tactics by Rodgers. In the second half, after the 60th minute, Liverpool was back on level terms with the introduction of the highly talented youngster Suso and a brilliant performance from Jose Enrique after a long time. Brad Jones has also given some strong performances in goal. After that, the Suarez saga began again as expected, from Suso's corner with help of Carragher's header and Ivanovic was never going to stop the final header by Luis. Again, from the Reds' point of view, they could have scored 3, with the one-on-one miss by Suarez and at the dying moments, Enrique might have hit the ball a bit too hard.
Liverpool ended this week with 11 points which doesn't exactly put them into a respectable position. A genuine goal was cancelled against Everton and missing a chance of winning here at Bridge despite some good results here in the past, will really hurt Liverpool's chance of closing the gap to top four.
 So after assessing all the facts, we can definitely say no one has achieved a lot through this fixture, but it's better to get a point than to lose. After all, a single point always matters at the end of the season.