Chelsea manager Andre Villas Boas defends Torres after scrappy win over Malaysia XI
784 //
22 Jul 2011, 09:48 IST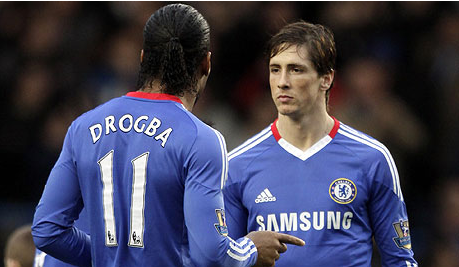 Chelsea began their trip to the wide-east with caution as they could find only a goal against Malaysia XI. The match ended in their favour at 1-0 but manager Andre Villas Boas would have been expecting more from his boys. He certainly did not mean to bring out such a performance when he called on them to perform in a manner that they reach heights that are "untouchable". Chelsea's only goal in the match came of Drogba's free kick that rebounded from the post onto the goal-keeper and rolled back behind the goal-line. The replays showed that the decision might have been wrongly made.
The result should not be read into too much as it was just a pre-season game but with 12 substitutions made, Andre Villas Boas was certainly looking for more. Fernando Torres has scored before in a friendly for Chelsea but he is surely not the same player that he was at Liverpool an year back. Inspite of a plethora of options in the forward line, Chelsea's best bet still seems to be an ageing Didier Drogba. The Ivorian forward made the team look much better when he came on for Fernando Torres at half-time.
The newly appointed manager was on the defensive in the post match conference evading questions about the form of his forwards. He insisted that Fernando Torres is not a problem anymore and that he is not lacking in confidence. Chelsea bought the Spanish striker for a staggering 50 million Euros from Liverpool last year but he has failed to make a mark playing at Stamford Bridge.
Boas was quick to undermine the player's price tag as well and emphasized that he would be rated simply on the scale of his performance. It would be intriguing to know how Roman Abramovic feels about that. Boas said, "Every time a player doesn't score, I am asked questions about him. I agree that Torres is a £50m striker but my focus is purely on the performance of the team, not the individual." The Portuguese manager who has been incessantly compared to former Chelsea "special one" Jose Mourinho is visibly having a tough time handling the media. He has not been able to make any breakthrough signings as yet at the club and the friendly result does little to encourage the fans.
Villas Boas said that the game against Malaysia XI was of no significance from any aspect. He might as well have raised questions about the meaninglessness of the trip had the media pursued his line of argument further. He said, "It doesn't matter who scores. These are pre-season games and they don't have the importance that some people think."