Chelsea manager Jose Mourinho fined £25,000 for his comments against the FA
2.13K //
28 Jan 2015, 16:34 IST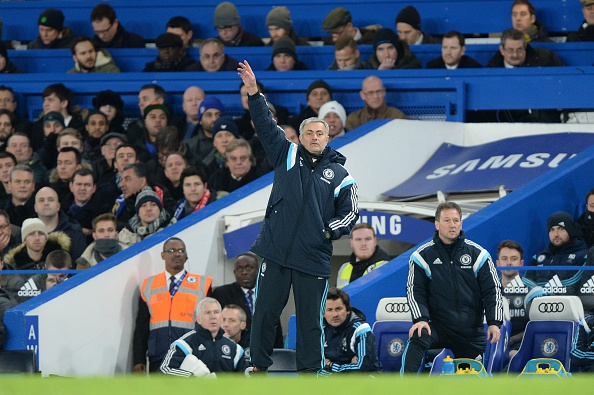 Chelsea manager Jose Mourinho has been handed a £25,000 fine by the English FA for his comments to media after an Independent Regulatory Commission hearing, confirmed a statement on their official website.
The Portuguese had earlier claimed that a "campaign" is being waged against his team last month following their draw against Southampton, and he was subsequently charged of misconduct by the organisation.
"There is a campaign against Chelsea. I don't know why there is this campaign and I do not care," were Mourinho's comments after the match.
"The referee made a mistake, people make mistakes and he made a big mistake. He is a good referee and a good guy, he is young, he has years and years of football ahead of him but it is a big mistake."
Statement from the FA
"The Chelsea manager denied that comments he made after the game against Southampton on 28 December 2014 constituted improper conduct in that they alleged and/or implied bias on the part of a referee or referees, and/or brought the game into disrepute," wrote the statement.
"The Independent Regulatory Commission found the comments were a breach of FA Rule E3 in that they were improper and brought the game into disrepute. The Commission did not, however, find that the comments implied bias on the part of a referee or referees," they added.
"Mr Mourinho, who had requested a non-personal hearing, was also warned as to his future conduct."
The FA always punishes me: Mourinho
Speaking to reporters after Chelsea's 2-1 aggregate win over Liverpool, Mourinho was vocal about his thoughts on the FA yet again.
"If I speak, people will say 'Mourinho again'. If I speak, the FA will punish me as they always do, or as they always try," said Mourinho. "It's so clear that it's difficult to accept. I have to ask myself 'why'? The most important thing is that we won."