Chelsea players poke fun at Rafael Benitez
881 //
01 Mar 2013, 16:48 IST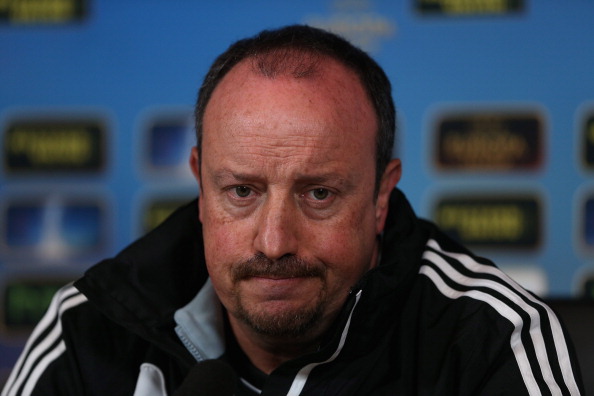 Post his meltdown, Chelsea players apparently ridiculed the interim manager, adding to the fire of a thousand suns.
According to Neil Ashton, the English footballer who has strong connections within the club, Benitez behaved as if nothing had happened, during the training session at Cobham.
"As the players waited in the changing room to go out for a short, sharp warm-down, they poked fun at Benitez while watching repeats of his meltdown on Sky News."
Ashton also made a list of issues the players have with Benitez and Michael Emenalo. Senior players have also allegedly complained of poor practice routine and inefficient training, especially for a club with huge goals as Chelsea.
"When Benitez told them their attitude and application was 'the reason so many managers have been sacked', one player responded by telling him the team won the Champions League last season."

With the current ongoings, Torres has troubles of low confidence and has "become withdrawn again, isolated from the squad and largely conversing in Spanish with his friend Yossi Benayoun and countryman Juan Mata."
Ashton adds -
"only noticeable trend of late has been an increasing number of visits to the club doctor after the appointment of a pretty young nurse."
A job from hell indeed, for interim manager, Rafa, who is currently pulling up his boots to brave the fury expected in Saturday's match against West Bromwich at Stamford Bridge, like the unfortunate man that played with a bear cub. Things could also get worse, with the news of John Terry's possible sacking infuriating the mama bear beyond the threshold.
Matt Hughes, Chelsea's deputy football correspondent said -
"The Spaniard is bracing himself for a backlash at Stamford Bridge by angry fans, many of whom will adopt the unusual position of cheering the visiting head coach, Steve Clarke – a former captain and coach at the club – while jeering their own interim manager."