Chelsea U18's Fixtures Confirmed
1.30K //
27 Jul 2013, 19:09 IST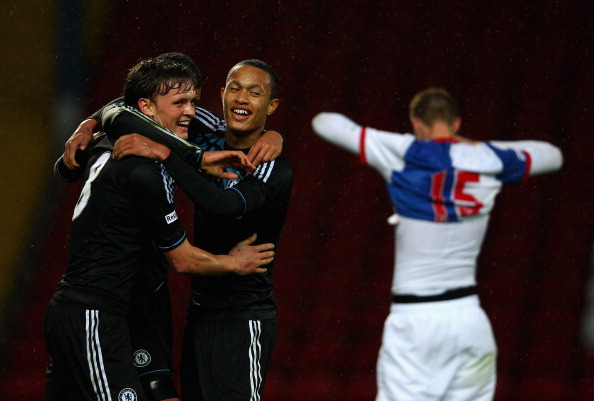 Following last weeks confirmation of the fixtures being released for the U21′s league, the fixtures have been announced for the upcoming U18′s season and again there are changes that have been made.
Last season, the U18′s league was split into 3 initial groups of all the teams given Category 1 status. Each team then played home and away against the teams in their group. The league then split half way through the season into 3 again, this time determined by where the teams finished in their initial group so the best played against each other and so on.
The U21′s this year have 1 big league where each team will play each other either home and away with the top 4 playing off. The U18′s this year though are doing neither of those things. This year the U18′s league is split into 2 with a North/South divide. Chelsea will play each team in their group home and away and will play the teams in the other group once either home or away. which in the end adds up to 31 games.
After the completion of the league fixtures the top 2 teams from each group will go into a play off to decide who the U18′s league champions will be. Of course on top of these fixtures will the normal set of Youth Cup fixtures.
The fixtures for this season are as follows:
Saturday 17th August 2013 v Sunderland (H)
Saturday 24th August 2013: v West Ham (H)
Tuesday 27th August 2013: v Norwich (A)
Saturday 31st August 2013: v Everton (A)
Saturday 14th September 2013: v Liverpool (H)
Saturday 21st September 2013: v Blackburn Rovers (A)
Saturday 28th September 2013: v Middlesbrough (H)
Saturday 5th October 2013: v Southampton (H)
Saturday 19th October 2013: v Tottenham Hotspur (A)
Saturday 26th October 2013: v Stoke City (H)
Saturday 2nd November 2013: v Wolverhampton Wanderers (A)
Saturday 16th November 2013: v Arsenal (A)
Saturday 23rd November 2013: v Aston Villa (H)
Saturday 30th November 2013: v Leicester City (A)
Saturday 7th December 2013: v Fulham (H)
Saturday 14th December 2013: v West Brom (A)
Saturday 21st December 2013: v Reading (H)
Saturday 11th January 2014: v Norwich City (H)
Saturday 18th January 2014: v Tottenham Hotspur (H)
Saturday 25th January 2014: v West Ham (A)
Saturday 1st February 2014: v Southampton (A)
Saturday 15th February 2014: v Arsenal (H)
Saturday 22nd February 2014: v Aston Villa (A)
Saturday 1st March 2014: v Leicester City (H)
Saturday 8th March 2014: v Fulham (A)
Saturday 15th March 2014: v Reading (A)
Saturday 22nd March 2014: v West Brom (H)
Saturday 29th March 2014: v Manchester United (A)
Saturday 5th April 2014: v Bolton Wanderers (H)
Saturday 12th April 2014: v Newcastle United (A)
Saturday 26th April 2014: v Manchester City (H)