Chelsea young player to watch: Islam Feruz
7.87K //
07 Jul 2013, 09:56 IST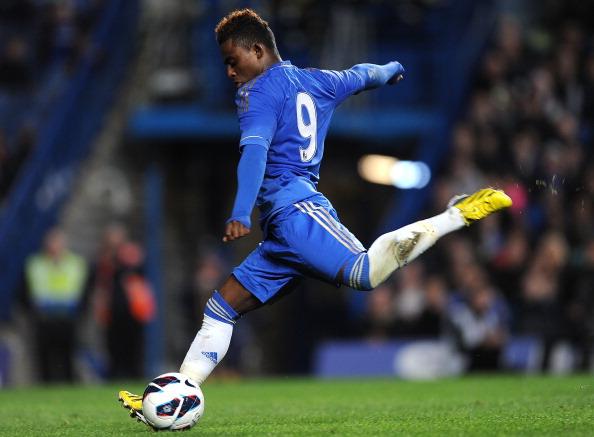 Islam Feruz is a Somali-born Scotland international who Chelsea signed from Celtic in September of 2011 . He is a centre-forward who most certainly has an eye for goal. Still only 17 until September, he is a player with a lot of potential.
Upon joining Chelsea, he immediately started to score goals and was an important part of the Youth Cup win in 2011/12 whilst still a schoolboy. He is not built like your classic centre-forward; he is small and stocky. As far as players go, he has drawn comparisons to Wayne Rooney in the past.
He has fantastic ability on the ball, being able to beat players and dribble with the ball. He is excellent playing off the shoulder of the defender and waiting for that killer ball through from his team mates to run onto and blast past the keeper.
His finishing ability is first-class, and he is the sort of player that, when faced with a shot on goal, you would bet on to score, and he has that wonderful habit of being in the right place at the right time. He is certainly an exciting player; but as with a lot of exciting players, it seems he comes with some baggage.
He has been criticized at times for his attitude and it seems he does find himself in trouble at times. However, that is not evident on the pitch. On the pitch, he works hard and will run and run to do what he has to do score. Sometimes that can work against him because he can try too hard.
This season may well see him go on loan; but unless a good loan offer that would be hard to turn down comes, I feel it will not be until the second part of the season. So keep an eye out for him this season; but until then, here is a video that shows what Islam Feruz is all about, and that is goals.