Chelsea's relationship with controversy
984 //
03 Nov 2012, 18:16 IST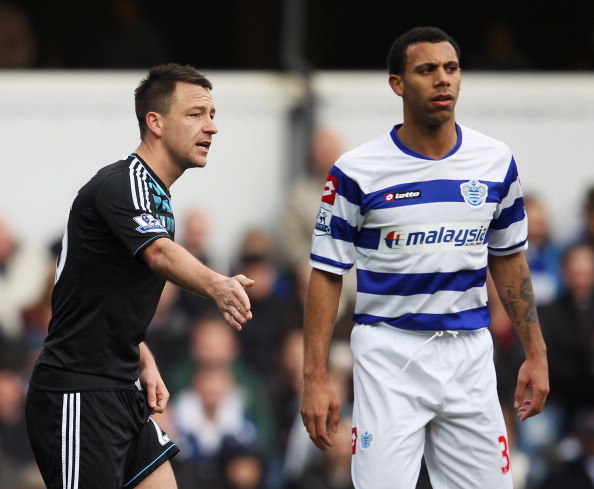 Chelsea Football Club has always been a fashionable and controversial club situated right in the heart of London. Long before a Russian oligarch by the name of Roman Abramovich decided that he wanted a piece of English Football, Chelsea were still very fashionable. They might not have been winning silverware every year; they certainly didn't have millions and millions to spend in the transfer market. Yet, there has always been that bit of style, hype and class (though not always on the pitch) about the Blues. Add to that list, an unending line of controversies in the past decade.
Chelsea is located right in the heart of London on the King's Road. It is the most happening part of London. It is where the stars and celebrities turn up. When Avram Grant was appointed as Chelsea's caretaker manager following Jose Mourinho's departure in 2007, his future was inevitable. He took the club to the finals of the Champions League. To the bewilderment of many, that wasn't enough in the eyes of a very wealthy Russian. A journey to the finals of the Champions League merits another season, at least. Not at Stamford Bridge. Chelsea cannot have just anyone as the manager. They need a big name. Surely someone as stoic as Grant isn't cut out for Chelsea. After the self-anointed 'Special One', someone at least his equal in persona was needed. Someone who could take the banter from other gaffers and the ever-so-critical British Media. In came Luiz Philippe Scolari. He didn't last long and was replaced by another big name in Gus Hiddink to see the season through as caretaker boss. This is how things roll at Chelsea.
With all the rock stars, movie stars, cricketers, tennis starts and other fashionistas coming in every week to watch the game, we can't have a dull manager. Roman Abramovich's quest for style on the pitch goes hand in hand with his quest for a stylish manager. Even someone with the pedigree of Carlo Ancelotti – a proven winner – couldn't avoid the sack after just one trophyless season. His successor, Villas Boas, for all his failings as a tactician would have, in my opinion, lasted his maiden season had he not taken Frank Lampard head-on. Let me make it clear, Frank and John used to be the lynchpins of Chelsea along with Didier Drogba, and possibly Petr Cech. You do not mess with the sanctity of these guys. Although I must add that this sanctity is earned through a decade of service to the club.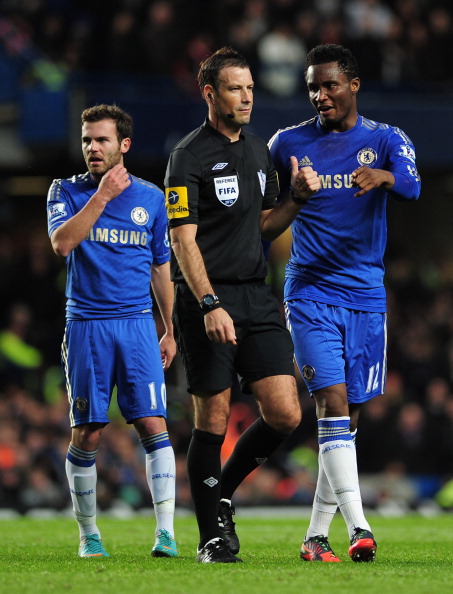 Chelsea simply attracts controversies. For some reason or the other; good or bad, the club is always on the front pages of the British newspapers. From Didier Drogba's outburst and subsequent ban following the outrageous Champion's League home game against Barcelona in 2009 to the contentious goal (the goal that never was!) against Liverpool in 2006; from John Terry's escapades with Wayne Bridge's missus to his racial slur against Anton Ferdinand, Chelsea have always found new ways of giving something worth reporting to the British Press. Latest in the long list of controversies is the one that unfolded against referee Mark Clattenburg in the home game against United last week.
Sometimes I try to fathom why this club seems to be trapped so viciously in a circle of controversies. Maybe, it is the kind of personalities we have at our disposal. Guys like John Terry and Didier Drogba have more than one side to their game. It is a combination of good, bad and the ugly that has made them what they are today – outstanding footballers but never shy of a controversy or two. Terry's brilliant performance in the first leg against Barcelona and Terry's red card in the second leg pretty much summarizes his career. Drogba's towering personality made sure that Scolari was sacked from the club; Lampard's made sure AVB suffered the same fate. At how many big clubs in the world would you expect a player to be so influential that he can get a manager sacked? Welcome to Chelsea! Sometimes I just breathe a sigh of relief that we never did manage to sign Mario Balotelli. That would have really compounded the situation.
Be it the diving saga (notable offenders – Ivanovich, Oscar and now Torres), refereeing mistakes, or the critical issue of racial abuse (a department handled by Captain Courageous), Chelsea seems to be everywhere. Amidst all this, Di Matteo comes across as a very calming influence. The last thing we want is to let this Clattenburg episode hamper our season. The last thing we want is to make referees uncomfortable while officiating a Chelsea game. In spite of all the controversies, Chelsea are enjoying arguably their richest vein of form in their recent history. The spotlight, all of it, must be on the likes of Mata (and not from a xenophobic perspective), Hazard and Oscar. I am sure if we keep playing the way we are at the moment, albeit with slight defensive improvements (Luiz – a little less on the flashy side of your game), the likes of Howard Webb and Mark Clattenburg, even at their best, can't do much to stop our triumvirate from causing havoc.