Indian Football: Clubs Likely to Release Players for Indian Arrows
832 //
14 Jul 2011, 18:49 IST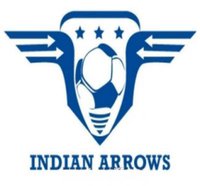 In a meeting held on Wednesday between AIFF President Praful Patel and officials of clubs whose players are sought after for the Indian Arrows, Patel seems to have convinced the officials to release their player for one more year after personally requesting the club officials.
It is now very likely that the clubs will release their players after the meeting yesterday where in Patel met senior officials of East Bengal, Mohun Bagan and Pune FC. Churchill Brother officials however didn't attend the meeting for reasons unknown to us.
The players whom AIFF wants for the 'developmental projects' were last year released by their respective clubs on the request of Patel again in the larger interest of the nation. Jeje Lalpekhlua (Pune FC), Lalrindika Ralte (Churchill Brothers), Tirthankar Sarkar, Jewel Raje, Jagtar Singh (Mohun Bagan), Raju Gaikwad, Abhishek Das, Gurpreet Singh, Milan Singh and Subodh Kumar (East Bengal) are the ten players in question.
Pune FC had earlier issues a press release stating that Jeje would be returning to his parent club and how happy he is to return to the Pune based club by carrying his quotes. But after the meeting yesterday, the clubs officials have asked for more time to have an internal discussion and would let their decision known in few days.
Mohun Bagan on the other hand agreed to comply with the AIFF directives for the last time stating that similar request would not be entertained in the future. They agreed to let their players go for this season once again for the larger interest of the nation.
East Bengal asked AIFF to send in a letter regarding the proposal which will be forward to the Coach Trevor Morgan who is expected to make the final call. However the stance of Churchill Brothers regarding their promising midfielder Lalrindika Ralte is still unknown.
With clubs more or less agreeing to let off their players for this season, it remains to be seen what AIFF and its President Praful Patel does next year to fill in the gaps when these players return to their respective clubs for the season 2012-13. Another request is unlikely to be entertained by any clubs.
This means that, AIFF should induct more youngsters into the squad this season onwards so that the gap to be created by these players when they leave next season is not felt. The other option would be to get into the race in the transfer market and get the players with lucrative offers which seem to be quite unlikely.