Copa America 2011 1st Semi-Final: Uruguay versus Peru Preview
805 //
19 Jul 2011, 15:17 IST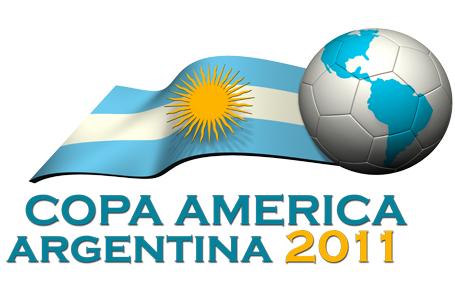 Copa America 2011 1st Semi-Final
Uruguay vs Peru
Venue: La Plata
Date: July 20, Time: 06:15 AM (IST)
The first Semi-Final of the Copa America 2011, will witness Uruguay take on Peru at La Plata on Tuesday night after both the team overcame hot favorites Argentina and Colombia respectively in their Quarter-Finals matches.
Not many would have predicted the two teams to come this long, especially after being locked against the likes of Argentina and Colombia in the Quarter-Finals. However the reality is that, Uruguay and Peru are fighting for a place in the Copa America 2011 final, after majority of the South Americans were knocked out in the Quarter Finals.
Traditionally one of the weakest sides in South America, Peru were never seen as a potential threat but a clear underdogs at the Copa America 2011, more so because of the injury of their key players Farhan and Pizarro who would be missing the tournament.
However, La Blanquirroja, manage to earn four point from their first two outings and ensure themselves a Quarter-Final berth unlike the top favorites like Brazil, Argentina and Uruguay, who stretch all the way to their last group game to attain the qualification points.
Peru however rode their luck in the Quarter-Final against Colombia and were far from impressive. Had the Colombian's converted their chances, including the missed penalty, the game would have never stretch to extra time where Peru score a double to earn 2-0 victory.
And now, up against the skilful Uruguan side, Sergio Markarian's side will have to step up their game to a large extent.  Striker Paolo Guerrero and left winger Juan Manuel Vargas will have to connect well to score while the mean defense, which let in only two goals till now, will have to once again come up with a splendid performance to keep their third Copa title hope alive.
Meanwhile, Uruguay arrived in Argentina in quest of the record 15th Copa title still riding high on their FIFA World Cup 2010 performance; though it took them time to hit the ground running.
After coming up with a draw against Peru and Chile in their first two games, they went on a killing spree against the young Mexican side in their last group game, knowing that anything less than a win will send them back home. They manage to beat Mexico and ensure their place in the Quarter-Finals.
In the Quarter-Final against Argentina, they drew the first blood but could not hold on the lead for long. However they thwart off the Argentinean attacked and eliminates them in penalties after the extra time.
Uruguay now looks to have a good chance to secure their 15th title with most of the favorites eliminated. They last won the Copa in 1995.Sebastian Coates returns to the side after missing the Argentina game through suspension, while Sebastian Eguren should replace the suspended Diego Perez. Edison Cavani continues to miss out through injury.
Considering the fact that it is a 'Cup of Shock', it would once again be hard to predict who would emerge winner. But still Uruguay looks to have the edge over Peru, when it matters most.
Probable Line-Ups
Peru:  Fernandez, Revoredo, Ramos, Rodriguez, Vilchez, Lobaton, Balbin, Cruzado, Vargas, Chiroque, Guerrero.
Uruguay:  Muslera, Maxi Pereira, Lugano, Coates, Cáceres, Alvaro González, Eguren, Arévalo Ríos, Alvaro Pereira, Forlán, Suárez.
                                                            Last Three Matches
                          Uruguay                                                                        Peru
17-Jul-2011     Argentina 1 – 1 Uruguay                    7-Jul-2011       Colombia 0 – Peru 2
13-Jul-2011     Uruguay 1 – 0 Mexico                        13-Jul-2011     Chile 1 – Peru 0
09-Jul-2011     Uruguay 1 – 1 Chile                            09-Jul-2011     Peru 1 – Mexico 0