Copa America 2011: Bolivia vs Costa Rica Live
1.16K //
07 Jul 2011, 19:16 IST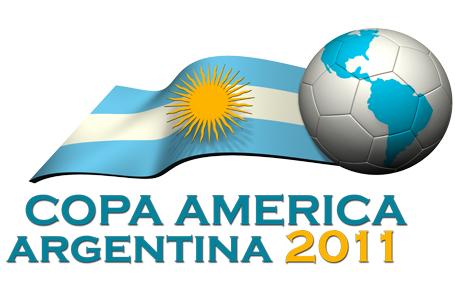 Copa America 2011 Group A
Bolivia v Costa Rica
Venue: San Salvador de Jujuy
Date: July 8 2011, 03:45 AM (IST)
Bolivia head into the game having held hosts Argentina to a 0-0 draw in the opening match to face the inexperienced, yet the formidable Costa Rica side for their second game in the Copa America 2011 at San Salvador de Jujuy on Thursday.
With Argentina drawing their second game again, Bolivia will be aware that a full point here would virtually see them through to the quarter finals of the Copa America 2011. Gustavo Quintera's side will be determined to win the game though the young and inexperienced Costa Rican sides are not the ones to be down played.
In their first match against the Columbia, La Volpe's boys fought the game with ten men and restricted the star studded Columbia side to score just one goal. Though the guest participants lost the match, they are high on confidence and will look to shed their underdog tag in this match.
The 1963 Copa America Champions though have the edge in this match with seven players in the squad playing for club Oriente Petrolero, which finished third in the Bolivian league while Costa Rica sides are a young squad with almost all the players under 22 years of age. Francisco Calvo, a young defender in the squad, who plays for San Jacinto College in California, is yet to make his club debut.
Bolivia has an experience side with 18 of their players playing club football in their homeland and has a lively attacker in the form of Rojas Hermoza who has played in Europe. Meanwhile only four players in the Central American side have over 10 caps with the national team. Thirteen of the players have less than five caps.
Though the weight is on the Bolivian side, both the teams appear to have an equal opportunity to win. The two countries have met just once in the last 10 years with the result going in favour of Costa Rica.
Last Three Matches
Bolivia                                                            Costa Rica
2 Jul 2011 Argentina 1 - 1 Bolivia              1 2 Jul 2011 Colombia 1 - 0 Costa Rica
8 Jun 2011 Paraguay 0 - 0 Bolivia            18 Jun 2011 Costa Rica 1 - 1 Honduras
5 Jun 2011 Bolivia 0 -  2 Paraguay            13 Jun 2011 Mexico 4 - 1 Costa Rica
Probable Line-ups
Bolivia: Arias; Raldes, Alvarez, Rivero, Gutierrez; Vaca, Flores, Robles, Campos; Rojas, Martins.
Costa Rica: Moreira; Acosta, Calvo, Duarte, Salvatierra; Leal, Cubero, Madrigal, Mora; Elizondo, Campbell.
Copa America 2011: Bolivia vs Costa Rica Live